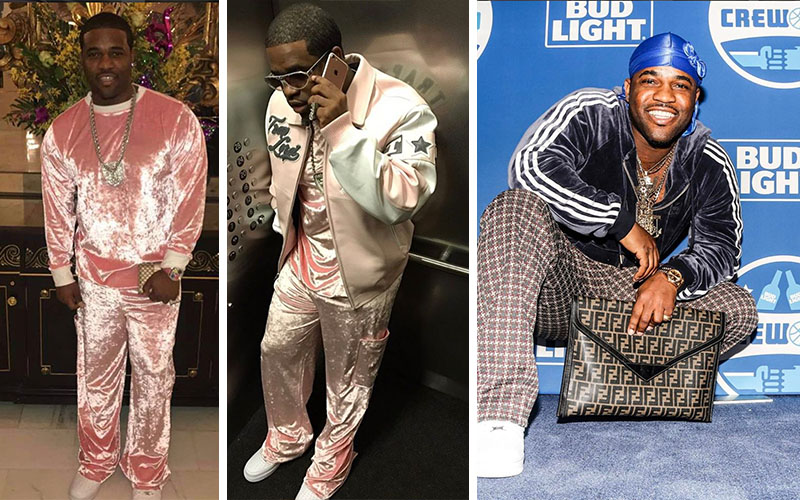 Rappers in the modern era don't make waves for having deadly couplets or a mean pen game. No, the way to get poppin' these days as a rapper to have a wild fashion sense.
Young Thug blazed trails as he donned dresses and other women's clothing. And following in his footsteps, we have A$AP Ferg wearing a bubblegum pink crushed velour suit and rocking all kinds of man purses and clutches.
May I present to you the gallery of the tacky, the trashy, and the ghetto fabulous fashion of A$AP Ferg.
Ferg is lookin' like a bootleg Ma$e with this "Mo' Money, Mo' Problems" green get-up and man bag.
Dirty mirror meets a dusty blue do-rag and a red snakeskin suit. It's like Superman became a black pimp, strolled through Compton and stepped into 1977.
A mink coat paired with a Adidas sweatpants and a sassy clutch. Yas, queen, yas!
I'm not sure what he's carrying in that jumbo-sized man-purse envelope he's clutching, but it must be important if the papers are that big.
Ghetto Pink Panther or Fancy Pepto Bismol? I'm having a hard time figuring out Ferg's Halloween costume here.
Oh, wait. I get it now: Cam'ron without the hits. Got it.