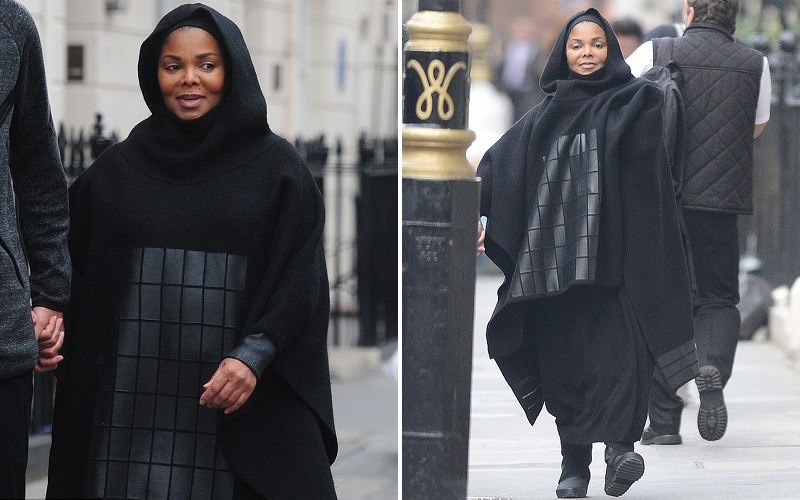 Janet Jackson officially confirmed her pregnancy with a People magazine exclusive. The 50-year-old was recently spotted walking around in London, but she made sure no one could see her fairly large baby bump.
Though it has been reported doctors ordered Jackson to remain on bed rest, the singer and her husband were seen strolling down the streets of London on Sunday (Oct 23). Jackson wore a hooded black poncho — which The Daily Mail described as an "Islamic-style dress." Accessorized with a head wrap and black skirt/dress, the garment covered Jackson's body from head-to-toe.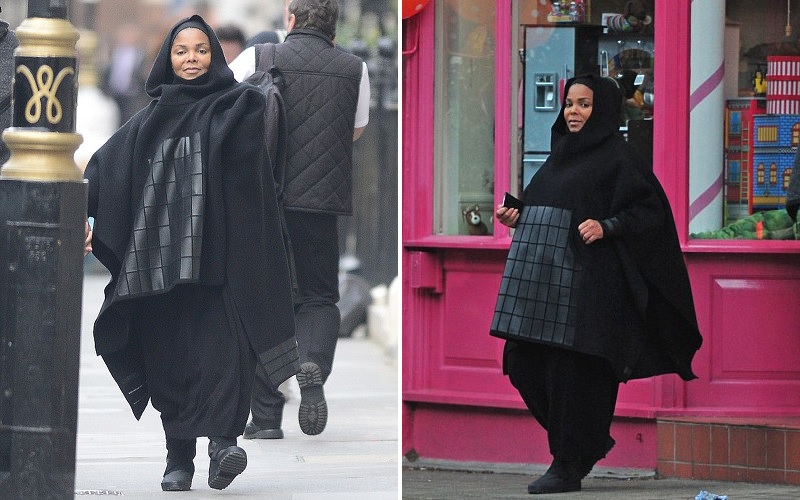 Jackson's husband, Wissam Al Mana, complimented his wife by wearing a grey hoodie and black sweatpants. However, they booth looked happy and comfortable as paparazzi snapped pics.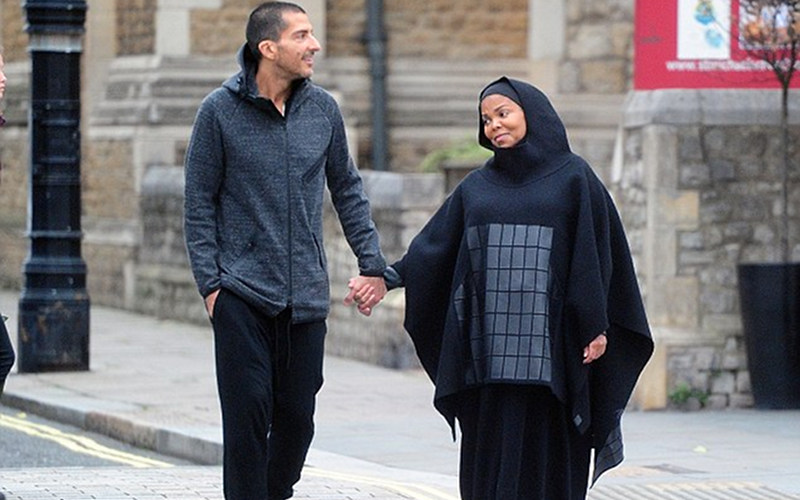 Despite previous concerns and complications, a source tells Daily Mail that doctors say Jackson is doing much better and she has even started thinking of names for her firstborn.
"Her support system is extremely strong. She is taking things easy these days and is feeling well but not overdoing it in any capacity of her life. Janet is staying healthy for her and her baby. She's been praying for a child for a very long time. She's already in the process of thinking of baby names."
It's still unknown when Jackson is expected to give birth. However, she told People: "We thank God for our blessing."
Published