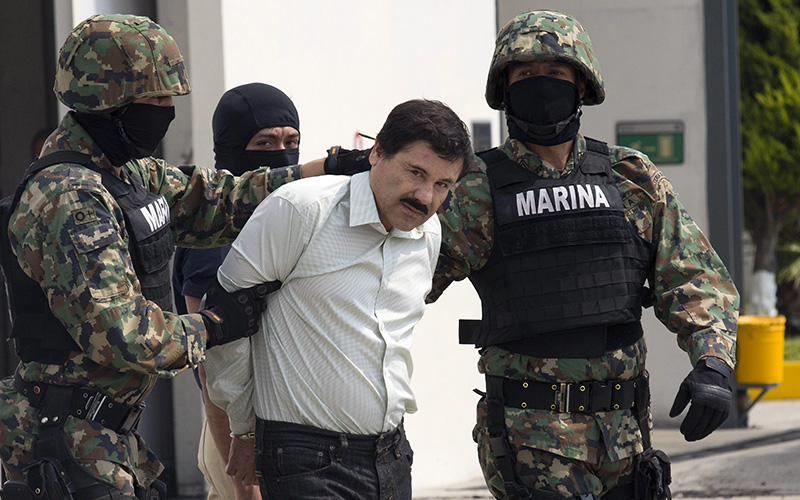 The stranger than fiction story of Mexican drug king pin El Chapo got more bizarre this week when the federal judge presiding over the appeals of Joaquin "El Chapo" Guzman was murdered. El Chapo has been named "public enemy number one" by the Chicago Crime Commission because of the massive drug shipments being channeled into the U.S. by the Sinaloa cartel.
He has made headlines earlier in the year for escaping from a Mexican prison for the second time and the legal battle over his potential extradition to the United States for prosecution. He's currently being held in another Mexican prison just south of the border and is fighting the extradition to the U.S.
The judge, Vicente Bermudez Zacarias, was out on a jog Monday (Oct. 17) when an unknown man ran up behind him, shooting him in the head.
Warning: the video below shows the murder taking place.
Despite committing the murder in broad daylight with a number of witnesses and being caught on camera, the gunman has yet to be identified or caught.
It's still too early to say how this will affect El Chapo's extradition to the US, but it's apparent that he has many connections and is willing to use every last one of them to stay in Mexico.