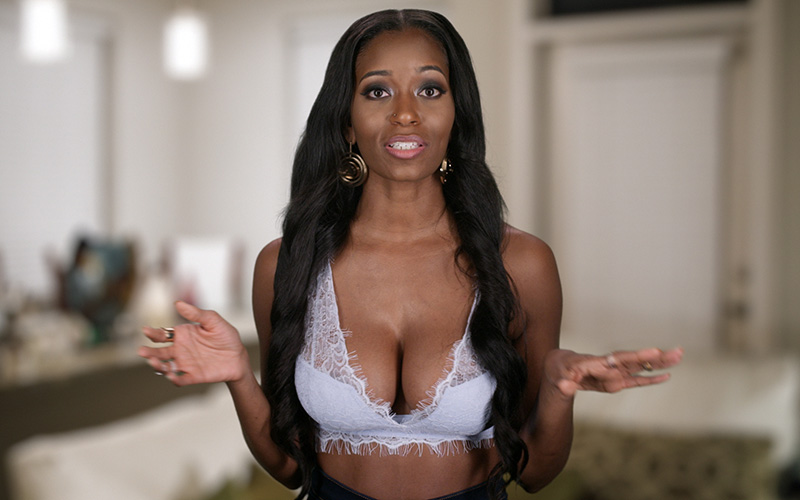 Love & Hip Hop Atlanta star Scrapp Deleon may have some shocking news to find out from prison.
An alleged sex tape featuring his baby mama Tiarra (aka Tia Becca), who also stars on the popular VH1 show, is getting around the Internet.
According to Fameolous, someone leaked clips of Tiarra having unprotected sex with an unknown man, and they came with receipts.
The video footage in question, which is on Twitter right now, shows a woman (who sounds a lot like Tiarra) getting plowed doggy style.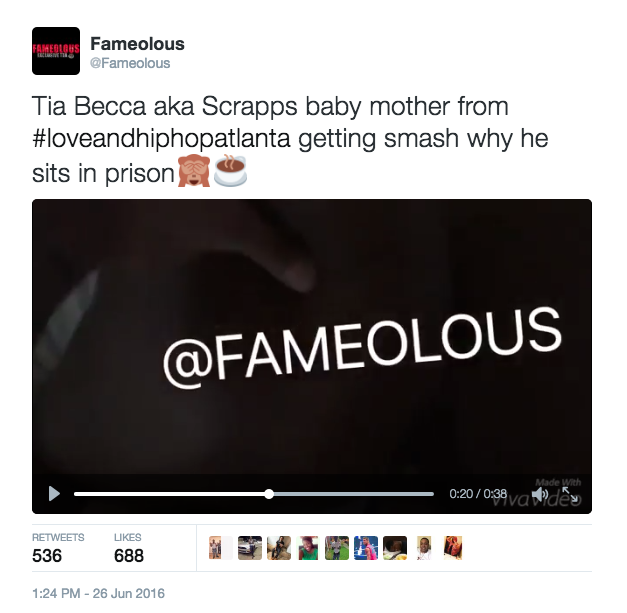 "Baby, that's too much d*ck," the woman says several times in the clip. Tiarra's face is never seen in the footage, though, once again, the woman sounds just like her.
Scrapp is currently serving 5 years out of a 20 year sentence and won't be seeing the light of day anytime soon.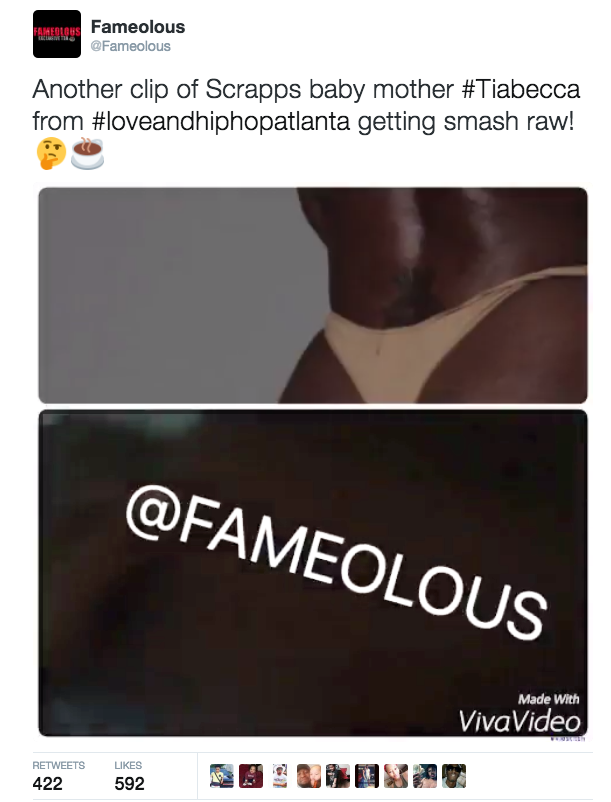 We're sure mama "KK" King and Tommie are going to have the absolute most to say about this one.
Published