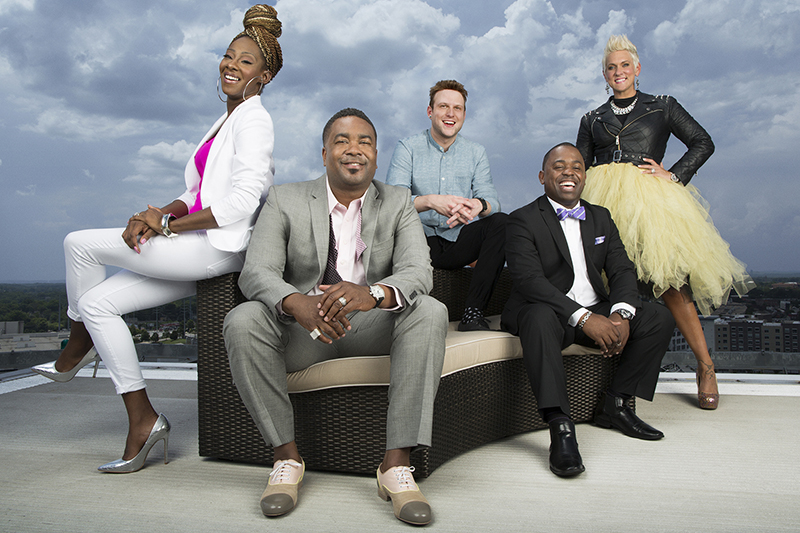 "Preachers of Atlanta" Season 1 Episode 4 aired on Oxygen Wednesday night (Feb 24).
Canton Jones urges his protégé to settle a grudge with his father, Pastor Corey tries to reconcile his past with his mother, and Le'Andria receives a shocking request.
Watch "Preachers of Atlanta" Season 1 Episode 4 (VIDEO) Here:
About the show (via Oxygen):
"Preachers of Atlanta" offers a fresh perspective on men and women of the cloth determined to meet people in their current circumstances in order to inspire a resurgence of faith. Their ministries include communicating spiritual messages through hip-hop lyrics and venturing into the neighborhoods of Atlanta to find those in need. The pastors are real, passionate, and unashamed in their transparency, using their imperfections and out-of-the-box ways to reach a new generation for God.
Through the lens of five pastors with drastically different approaches to their ministry, the show explores many of the most hot-button and polarizing issues in America today. From passionate discussions surrounding the validity of unorthodox ministry methods to first-person accounts of the rippling and emotional effects of racial tensions with law enforcement, these unconventional preachers have no boundaries when it comes to tackling real issues that affect real people in their communities. The five preachers challenging the status quo are Pastor Corey Hambrick, Pastor Le'Andria Johnson, Pastor Canton Jones, Pastor Kimberly Jones-Pothier, and Pastor Judah Swilley.