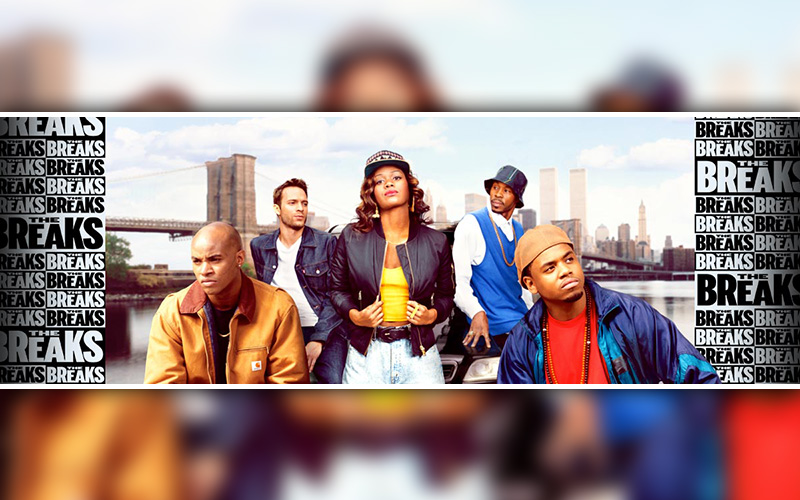 The VH1 original movie "The Breaks" premiered on television Monday night (Jan 4).
Nikki, David, and DeeVee are three friends united by their love of hip-hop who are all trying to make a huge mark in the music industry during the Summer of 1990 in New York City.
Watch "The Breaks" (FULL VIDEO) Here:
About the Movie (via VH1):
Nikki Jones is a brilliant recent grad who abandoned a scholarship to law school to pursue her dream of becoming a record exec. Her boyfriend, David Aaron, is the scrappy son of a legendary music producer who is unwilling to rest on his father's laurels and notorious reputation. DeeVee is an aspiring producer on the hunt to find the next big rapper on the come-up.
Nikki fast talks her way into an internship at the premier hip-hop company, Fouray Entertainment, and catches the eye of the label's infamous founder, while David struggles at the city's top R&B radio station whose celebrity DJ refuses to program real hip-hop. Meanwhile, DeeVee returns to his roots in the Fort Greene projects to scout for talent and runs into Ahm, a drug dealer with a lyrical gift whose talent could bring them all to the next level. However, they will soon discover lives can be broken as fast as legends can be born.
Inspired by journalist Dan Charnas' book The Big Payback, a narrative history of the hip-hop business, VH1's newest original movie The Breaks will make its television debut this Winter. The film is written, directed, and executive produced by Seith Mann (The Wire, The Walking Dead, Homeland)
Starring Wood Harris, Mack Wilds and Afton Williamson, "The Breaks" has the potential to become a TV series after its movie premiere.
Published