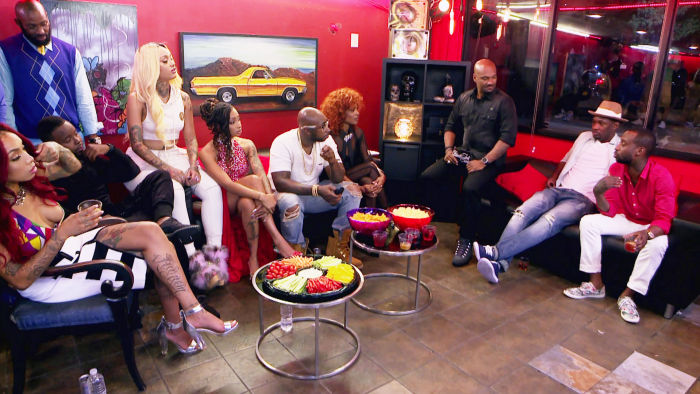 "Black Ink Crew" Season 3 Episode 21 (The Reunion — Behind the Ink) aired on VH1 Monday night (Oct 12).
Host Big Tigger reunites the Black Ink Crew cast to relive three whole seasons of drama. O'Sh*t faces the women in his life, Donna comes clean about her "relationships" with the men of Black Ink, Dutchess is enraged when Quani calls her out, and Ceaser and Dutchess' relationship is tested.
"Black Ink Crew" is a reality series that chronicles the daily operations and staff drama at an African American-owned and operated tattoo shop located in Harlem, New York.
Watch "Black Ink Crew" Season 3 Episode 21 (Reunion — Behind the Ink) Here:
Published