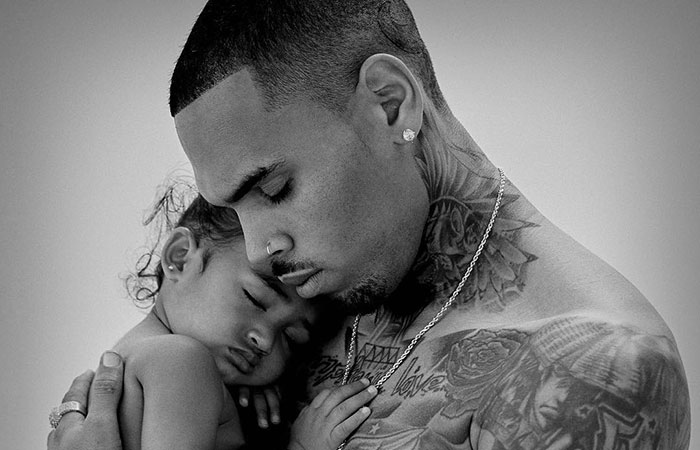 Chris Brown's cover art for his upcoming album Royalty will make even the coldest heart melt.
The R&B crooner shared the artwork with fans on Instagram on Friday (Oct.16). The image shows him holding his baby girl — who the album is named after — as she peacefully sleeps in her arms.
Royalty — Brown's seventh album — will feature his singles "Liquor" and "Zero" and is due out November 27th.
Brown announced his intentions to name his new album after his baby girl back in August, just months after he found out that he fathered the now 17-month-old.
Ever since the news broke about Royalty, Chris has been embracing his new role as a father.
Among many other things, he made his tour bus kid friendly and also moved Royalty and her mother Nia to L.A. so that he could help raise her instead of opting to be a "long distance dad."
In an interview with Ryan Seacrest over the summer, Brown gushed about being a new dad.
"I think this was just a blessing in disguise with my daughter because I get a chance to look at her and teach her the right path and also be a father in my daughter's life," he said. "Just to see a smile on her face — just to see the littlest things — is emotional for me, so I just love that aspect of being able to be a father now."