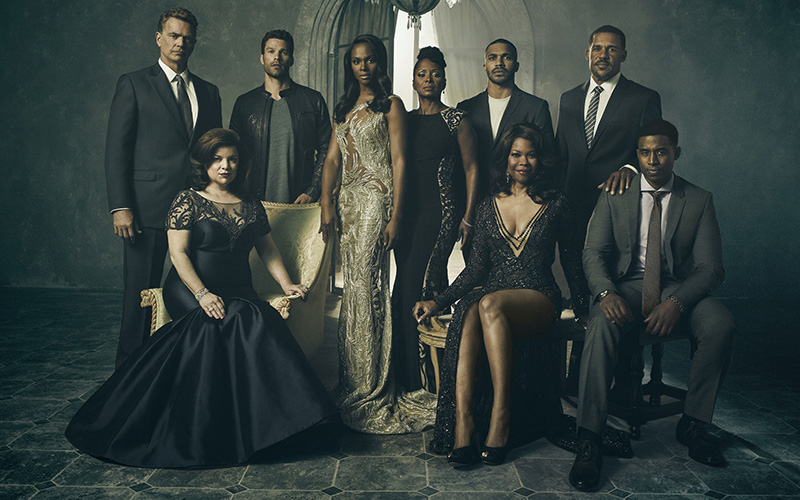 Tyler Perry's "The Haves and the Have Nots" Season 3 Episode 25 aired on OWN Tuesday night (Sep 22).
Via OWN:
Candace discovers that Oscar has taken her for everything she's worth. Not to be outdone, Quincy shows up to exact his own payback.

Meanwhile, Wyatt and Jeffery investigate the tow yard where Jeffery spotted his car that was hidden in an attempt cover up Wyatt's hit-and-run.

Veronica has a change of heart and decides to stand by David if he decides to run for governor. She promptly ends her affair with Benny…but not before a final illicit encounter. Unbeknownst to the lovers, a snooping Wyatt captures video evidence of their deed.

Later, Jim goes to make his speech about ending his run for governor, but he surprises everyone by announcing he'll continue his campaign. As the Harringtons and Cryers walk offstage to applause, the district attorney marches up with several officers and arrests the power couples for obstruction of justice and several other charges.
Preview "The Haves and the Have Nots" Season 3 Episode 25 Here:
Published