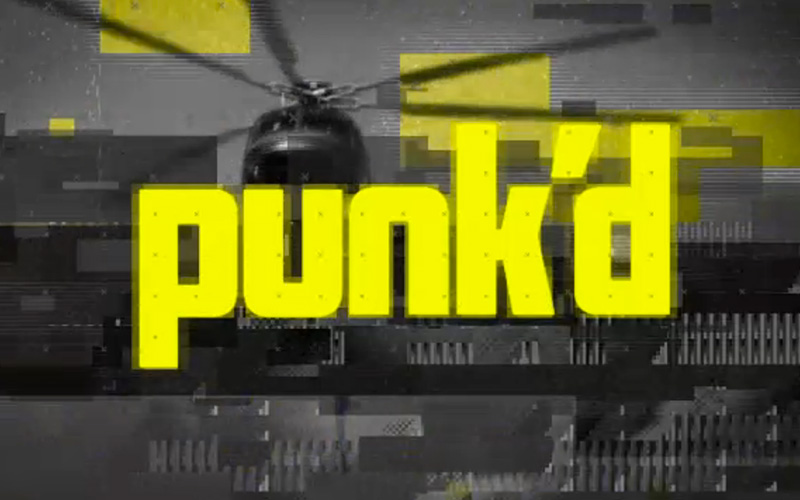 "Punk'd" Season 10 Episode 6 aired on BET Tuesday night (Sep 22).
In this episode, Rosario Dawson finds out the hard way that street parking isn't as easy as you may think. Plus, an "injured" man is introduced to Meek Mill through a charity organization, but the wheelchair-bound man may not be as hurt as they claim.
"Punk'd" is the infamous MTV hidden-camera show that pulls pranks on unsuspecting celebrities, which has been revived for BET. This edition also delves behind the camera to show how the gags are conceptualized and orchestrated.
From BET:
It's no joke that "PUNK'D" is back with new hosts, new celebrity marks and the same spirit of hilarious pranking. This season of "PUNK'D" kicks off with multi-platinum superstar Chris Brown, who encounters a mysterious lost child while shooting a video with French Montana and R&B powerhouse K. Michelle, who takes an Uber ride from hell!

Over the course of the season, additional "punks" include Rosario Dawson, Zendaya, Trey Songz, Russell Simmons, A$AP Rocky, Miguel and more! Each episode finds the team putting celebrities through the ringer of outrageous situations and unexpected reactions. Jason Goldberg returns as Executive Producer of "PUNK'D."
Watch Meek Mill & Rosario Dawson get "Punk'd" in Season 10 Episode 6 Here:
Published