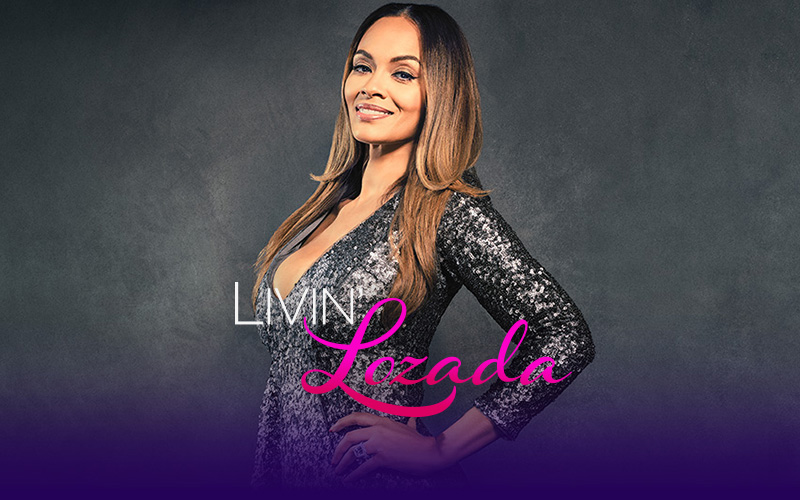 "Livin' Lozada" Season 1 Episode 8 aired on OWN Saturday night (Aug 29).
About the episode "Something Better to Come" (Via OWN):
With Carl finally back in town, Evelyn and her fiancé begin to discuss trying for another baby. But, with her recent miscarriage and her age approaching 40, she knows it might not be so easy.

She visits her OBGYN with Sha to learn about her options. While they're waiting for the doctor, Ev talks with Sha about how things are going with Zat, and finds out that Sha is considering moving to London.

Evelyn realizes that she hasn't spent much quality time with her daughter and decides to remedy the situation by taking Shaniece on a girls' trip to Santa Barbara. However, Shaniece, who has been working on her troubled relationship with Zat, is hesitant to leave.

With a little coaxing, Shaniece reluctantly agrees to go, but conflict soon arises when Shaniece tells Evelyn some shocking news about a decision she's made. Evelyn urges her to reconsider, but will mother and daughter be able to come to an agreement?
Watch "Livin' Lozada" Season 1 Episode 8 (Finale) Here:
About the show:
Livin' Lozada follows the lives of Evelyn Lozada (of "Basketball Wives" fame), and her 21-year-old daughter, Shaniece. Evelyn has moved on from the heartache of her highly publicized break up in a big way. She is engaged to professional baseball player CarlCrawford and the happy couple have a 1-year-old son, Leo.

Between learning to be a mom all over again, setting up a new life in Los Angeles for her family, working on getting the sequel to her first book published, and handling issues surrounding her family back East, Evelyn has a lot going on!