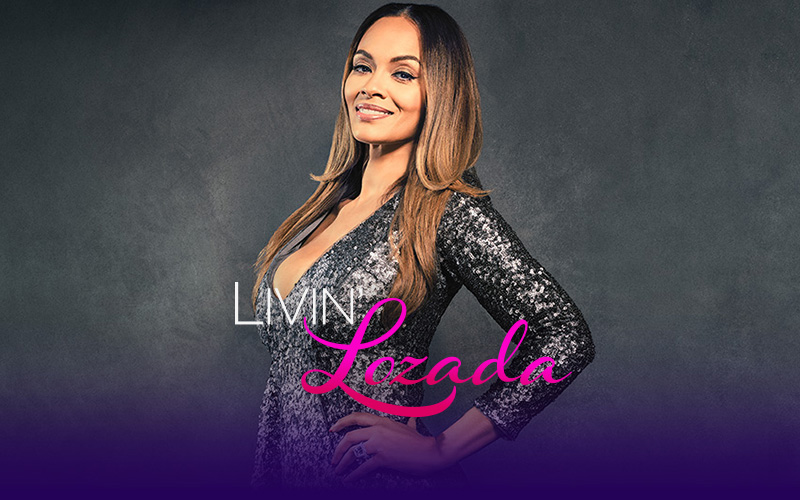 "Livin' Lozada" Season 1 Episode 7 aired on OWN Saturday night (Aug 22).
About the episode "There's No Hiding From Iyanla" (Via OWN):
In her continuing effort to move on from her past, Evelyn has decided to give away her old wedding dress to a well-deserving bride. After posting online about the giveaway, Evelyn and her friend, Rob, sort through hundreds of emails from brides all over the world.

Meanwhile, Shaniece shifts her focus to her modeling career. Danika books several appointments for Sha to meet with agencies for representation. After being turned away by several agencies in the past, Shaniece fears being rejected once more.

Later, Evelyn gets a call that her mentor and accountability partner, Iyanla Vanzant, is in Los Angeles and would love to visit her. In an emotional reunion after three years apart, Iyanla gets to see Evelyn's new life up close and personal, and meet Leo and Sha for the first time.
Watch "Livin' Lozada" Season 1 Episode 7 Here:
About the show:
Livin' Lozada follows the lives of Evelyn Lozada (of "Basketball Wives" fame), and her 21-year-old daughter, Shaniece. Evelyn has moved on from the heartache of her highly publicized break up in a big way. She is engaged to professional baseball player CarlCrawford and the happy couple have a 1-year-old son, Leo.

Between learning to be a mom all over again, setting up a new life in Los Angeles for her family, working on getting the sequel to her first book published, and handling issues surrounding her family back East, Evelyn has a lot going on!