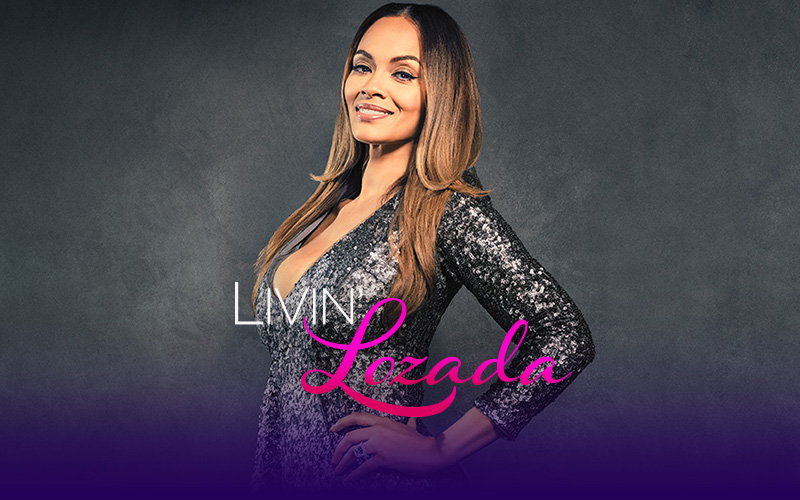 "Livin' Lozada" Season 1 Episode 6 aired on OWN Saturday (Aug 15).
About the episode "Your Energy Sucks" (Via OWN):
Evelyn's longtime friend Rob comes to Los Angeles to visit Ev and meet baby Leo. While he's in town, Evelyn gets the idea to deal with her past by cleaning out her storage unit of a particular item — the dress she wore when she married Chad "Ochocinco" Johnson. Evelyn wants to give the beautiful, $25,000 dress to a deserving bride in need. Before giving it away, she is determined to cleanse it of any negative energy.

Meanwhile, Shaniece is getting closer and closer to completing her new swimwear prototypes. She receives two samples in the mail, but after trying them on, she realizes that they're not quite what she expected. With her deadline to get them on her new website only weeks away, Sha starts to worry that she won't be able to get them completed in time.

Shaniece heads to Evelyn's house to get advice on her business dilemma and is unhappy when Evelyn gives it to her straight. But even though the advice Evelyn gives Sha angers her, it might be what she needs to hear.
Watch "Livin' Lozada" Season 1 Episode 6 Here:
About the show:
Livin' Lozada follows the lives of Evelyn Lozada (of "Basketball Wives" fame), and her 21-year-old daughter, Shaniece. Evelyn has moved on from the heartache of her highly publicized break up in a big way. She is engaged to professional baseball player CarlCrawford and the happy couple have a 1-year-old son, Leo.

Between learning to be a mom all over again, setting up a new life in Los Angeles for her family, working on getting the sequel to her first book published, and handling issues surrounding her family back East, Evelyn has a lot going on!
Published