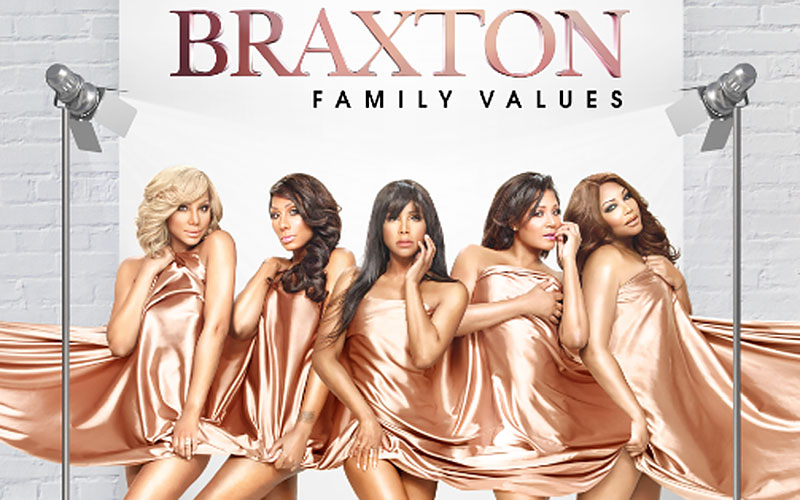 "Braxton Family Values" Season 4 Episode 23 aired on WeTV Thursday night (Aug 13).
Via WeTV.com:
The sisters get competitive on Family Feud. Tamar shocks Evelyn with her new video. Traci forces Kevin Jr. and fiancée to care for a fake baby. Trina goes barhopping with potential Bar Chix; things get wild.
"Braxton Family Values" is a reality TV series that follows the lives of the Braxton sisters — Grammy Award-winning artist Toni, Grammy-nominated artist Tamar, Traci, Towanda and Trina — along with their mother Evelyn.
Watch "Braxton Family Values" Season 4 Episode 23 here: