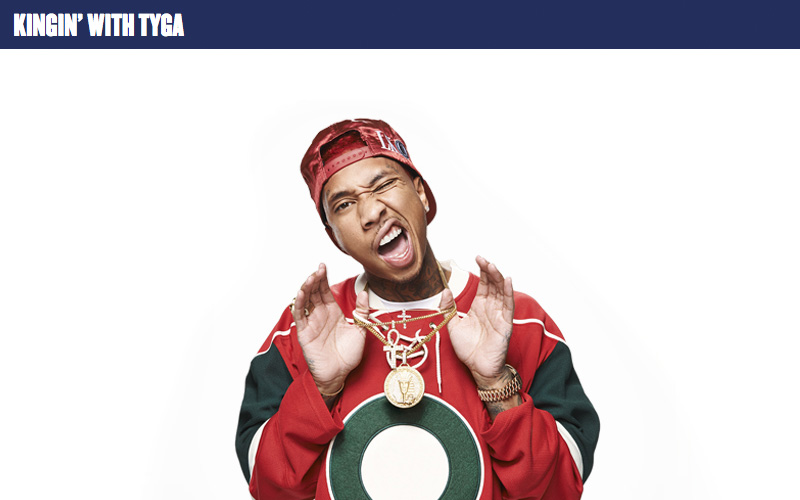 "Kingin with Tyga" Season 1 Episode 3, 'King Kingin,' aired on MTV2 on Friday (Aug 7).
Tyga and his crew buy a jet and head up to Sacramento to meet with the Sacramento King's owner and perform for his daughter Anjali World. Katherine, meanwhile, stays behind to watch King Cairo, but it's more work than she expected.
"Kingin with Tyga" is an inside look at the life of Hip Hop star Tyga and his crew. The show follows Tyga and his friends as they "attempt over-the-top stunts and indulge in a lavish lifestyle made famous by his Instagram account," according to MTV.
Watch "Kingin with Tyga" Episode 3 below: