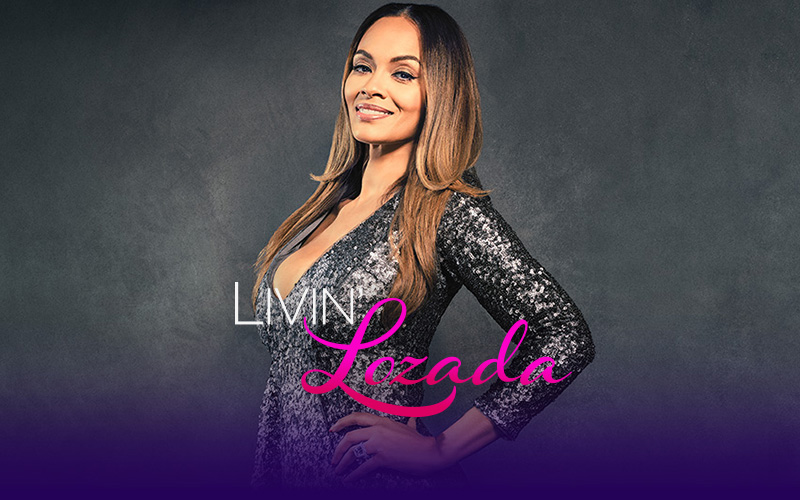 "Livin' Lozada" Season 1 Episode 4 aired on OWN Saturday (Aug 1).
About the episode "Healing Old Wounds" (Via OWN):
Shaniece take Evelyn to a Jiu-Jitsu class to learn self-defense. The class brings up painful memories for Evelyn of a domestic dispute with her ex-husband, but it only makes her more resolute to learn how to defend herself.

Then, Evelyn's mother grew up having never known her father, so Evelyn decides to hire someone to finally find him. The investigative genealogist finds a man that could be Evelyn's grandfather but discovers he's deceased. However, she was also able to locate the man's brother, who lives in New York City.

Also, Shaniece's boyfriend, Zat, flies to Los Angeles to spend the off season with her. After some much-needed alone time, Shaniece surprises Zat with a birthday party and gives him his gift—an $18,000 diamond necklace.

The next day, Shaniece confides in Evelyn that she may not want what Zat wants out of their relationship. With more than a decade age gap between them, the two are at very different points in their lives.
Watch "Livin' Lozada" Season 1 Episode 4 Here:
About the show:
Livin' Lozada follows the lives of Evelyn Lozada (of "Basketball Wives" fame), and her 21-year-old daughter, Shaniece. Evelyn has moved on from the heartache of her highly publicized break up in a big way. She is engaged to professional baseball player CarlCrawford and the happy couple have a 1-year-old son, Leo.

Between learning to be a mom all over again, setting up a new life in Los Angeles for her family, working on getting the sequel to her first book published, and handling issues surrounding her family back East, Evelyn has a lot going on!
Published