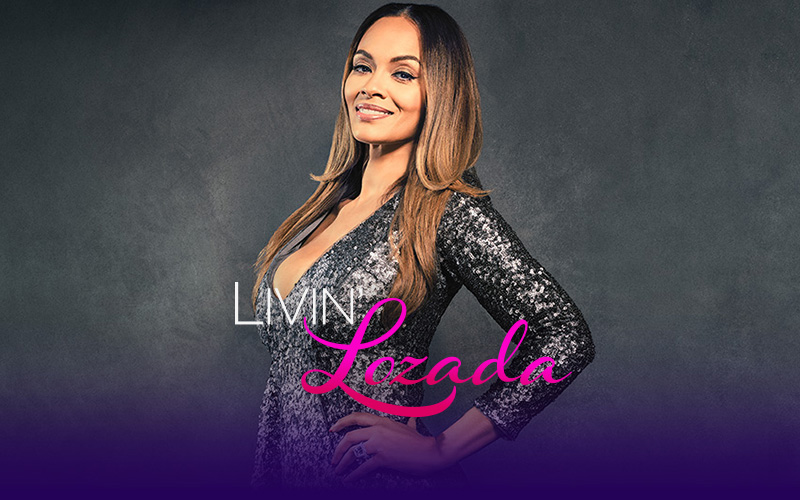 "Livin' Lozada" Season 1 Episode 3 aired on OWN Saturday (Jul 25).
About the episode "Let Her Skin That Knee" (Via OWN):
Evelyn is feeling tense after her recent health issues and the news that her book release has been indefinitely postponed. In an attempt to help her mom get her mind off things, Shaniece decides that Evelyn needs a night out with the girls.

The next morning, Shaniece joins Evelyn for a walk through their neighborhood. When Evelyn asks what is going on with her lease, Shaniece shares that she and her boyfriend, Zat, are thinking of moving in together. Having been down this road herself, Evelyn warns that moving in together is a huge step and that Shaniece needs to think it all the way through.

Meanwhile, Evelyn's mom, Sylvia, arrives from New York City for a visit. Hearing that her mom may be depressed after going through a recent divorce and a sudden layoff, Evelyn wants to check on her and find out how she can help. Evelyn learns of her mother's financial difficulties and realizes that Sylvia's situation could be her own one day if she's not careful.
Watch "Livin' Lozada" Season 1 Episode 3 Here:
About the show:
Livin' Lozada follows the lives of Evelyn Lozada (of "Basketball Wives" fame), and her 21-year-old daughter, Shaniece. Evelyn has moved on from the heartache of her highly publicized break up in a big way. She is engaged to professional baseball player CarlCrawford and the happy couple have a 1-year-old son, Leo.

Between learning to be a mom all over again, setting up a new life in Los Angeles for her family, working on getting the sequel to her first book published, and handling issues surrounding her family back East, Evelyn has a lot going on!
Published