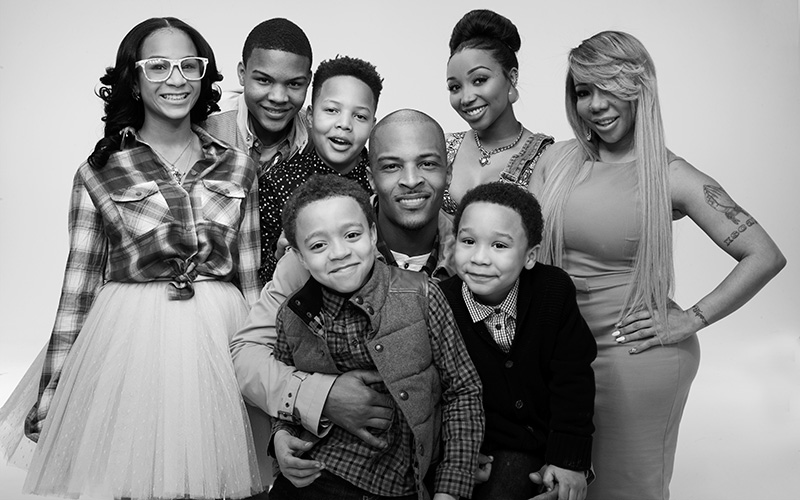 "T.I. & Tiny: The Family Hustle" Season 5 Episode 6 aired on VH1 Monday night (Jul 6).
T.I. is excited about his role in the "Ant-Man" movie, but King and Major aren't. Plus, Tiny sets out to nix Niq Niq's baby fever.
Via VH1 Press Release:
The hustle continues harder than ever in the new season of "T.I. & Tiny: The Family Hustle," a season filled with family firsts. The Harris family members start breaking out of their comfort zones in all new ways.

As always Tip continues to stay on his grind, building on his success in music, film and television while venturing into surprising new territory: his own cooking show!

Meanwhile, Tiny and Shekinah embark on their own new adventures, including "going country" and exploring hypnotherapy. The ladies also put their entrepreneurial antics to the test as Tiny helps Shekinah launch her own hair product line.

The Harris children are also testing their limits: Major dives into swimming lessons, Domani braves the stand-up comedy world, Deyjah becomes a young woman and turns to Niq Niq for advice, Messiah enters high school and works to balance family and his flourishing social life, and King puts his Mom through the ringer by testing her athletic abilities.

Finally, all the kids work together along with Mom and Dad to create and brand their very own Harris Family lemonade line!
Watch "T.I. & Tiny: The Family Hustle" Season 5 Episode 6 Here: