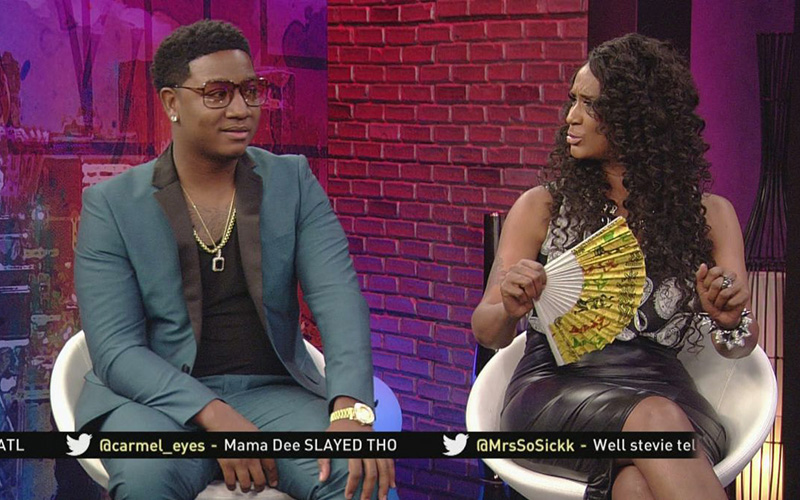 On Monday night (May 11), Yung Joc, Momma Dee, and special guest Ray J joined host Darian "Big Tigger" Morgan to discuss what happened on the fourth episode of the fourth season of "Love & Hip Hop Atlanta," as well as take questions from fans.
VH1 is trying something new with this season of "Love & Hip Hop Atlanta."
Every Monday night after the show airs, cast members will sit down to talk about the episode in a special 30-minute "interactive after show" that will give viewers a chance to ask and get answers to any questions they may have, similar to Bravo's "Watch What Happens Live."
Via press release:
Hosted by Darian "Big Tigger" Morgan, fans engaged on social media will get to interact with cast members who are also watching the episode for the first time. The show will also highlight the funniest, most outrageous memes, Instagram posts, Tweets and Vines about the night's episode as quickly as they appear online.
Watch "Love & Hip Hop Atlanta" Afterparty Live Season 4 Episode 4 below:
Published