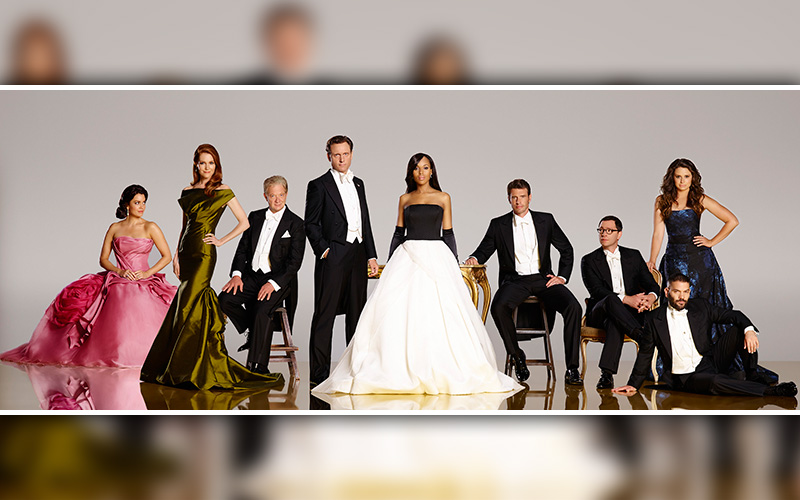 "Scandal" Season 4 Episode 19 aired on ABC Thursday night (Apr 16).
Taking down B613 becomes urgent when Rowan returns to town. Meanwhile, the mayor's wife is killed, and Olivia's asked to handle the fallout; and Fitz faces an uphill battle when he seeks the vice president's support in getting a crucial bill passed.
"Scandal" stars Kerry Washington as Olivia Pope, a former White House communications director who owns and operates a Washington D.C. crisis management firm and is also involved in an extramarital affair with the President of the United States of America.
Via ABC:
Everyone has secrets… and Olivia Pope (Kerry Washington) has dedicated her life to protecting and defending the public images of the nation's elite by keeping those secrets under wraps. Pope's team are at the top of their game when it comes to getting the job done for their clients, but it becomes apparent that these "gladiators in suits," who specialize in fixing the lives of other people, have trouble fixing those closest at hand — their own.
Watch Scandal Season 4 Episode 19 Here: