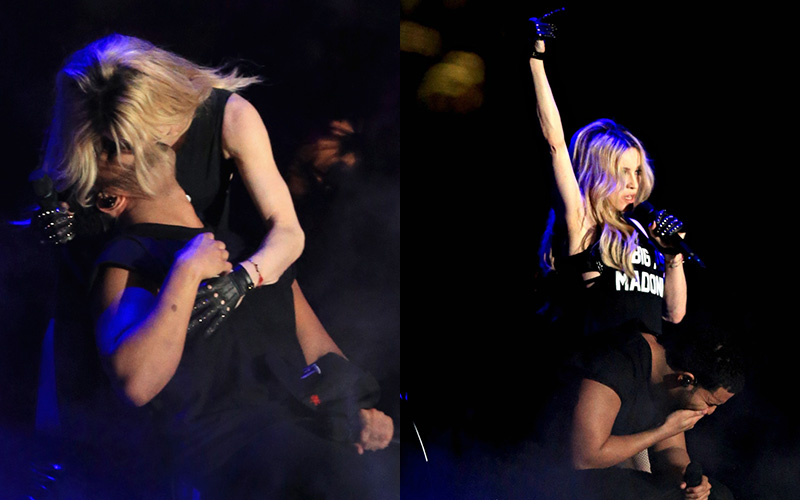 Move over Britney Spears and Christina Aguilera … Drake is the latest celebrity to swap spit with legendary Pop star Madonna.
Drizzy was performing his "Madonna" song from his 'If You're Reading This It's Too Late' mixtape at Coachella yesterday (Apr. 12) when he surprised fans and brought out the Queen of Pop herself.
Madonna performed a few of her songs before she made the biggest moment of the night: groping Drake's chest and giving him a long, passionate kiss.
After the kiss, Madonna reminded the crowd of who she was, saying "I'm Madonna" and simply walking off the stage.
Drake who appeared to be shocked, excited, and creeped out all at the same time laughed and said, "Oh sh*t. What the f*ck just happened?!?"
Watch below:
Published