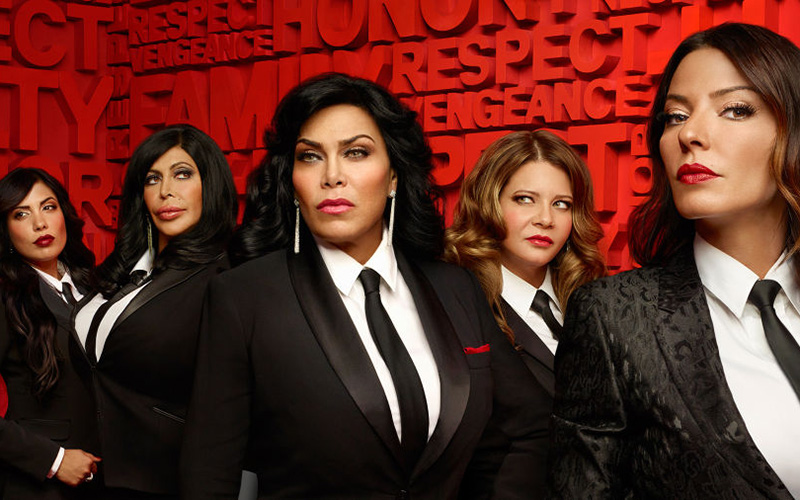 The ninth episode of "Mob Wives" Season 5 aired on VH1 Wednesday night (Feb 11).
Drita gets ready for a family vacation as she plays mediator between enemies. Meanwhile, Karen faces issues involving her ex, and Ang plans a Thanksgiving dinner, hoping to bring Renee and Natalie together.
"Mob Wives" is a reality series that follows a group of Staten Island women after their husbands and/or fathers are arrested and imprisoned for crimes connected to the Mafia.
Renee Graziano, daughter of Anthony Graziano, describes herself as a "loud, foul-mouthed drama queen." Drita D'Avanzo, wife of Lee D'Avanzo — who is a reported Bonanno Crime Family and Colombo Crime Family soldier — works as a freelance makeup artist.
Karen Gravano is the daughter of Sammy Gravano, a former underboss of the Gambino crime family and federal informant (or in their terms, a "RAT!"). Angela "Big Ang" Raiola is the niece of Salvatore "Sally Dogs" Lombardi, a deceased captain of the Genovese Crime Family and she co-owns the bar Drunken Monkey.
And Natalie Guercio is the granddaughter of Nunzio Carto, who owns the Carto Funeral Home in Philadelphia, which she also helps run.
Watch "Mob Wives" Season 5 Episode 9 Above!