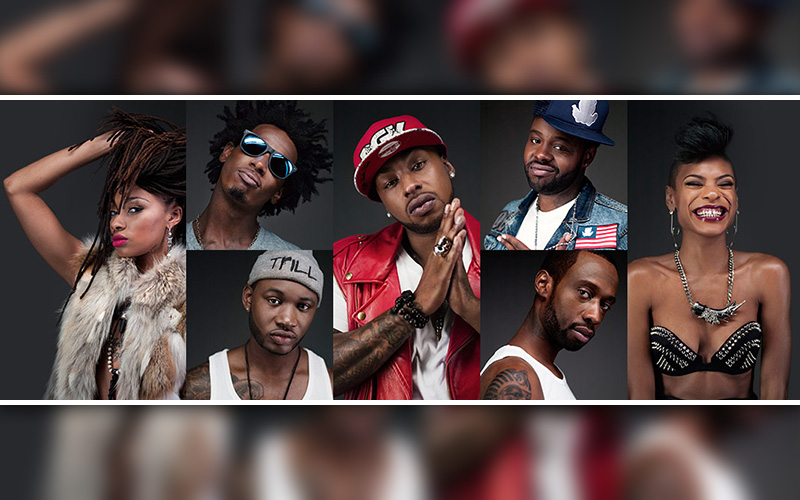 Episode 2 of the third season of "Black Ink Crew" aired on VH1 Monday night (Feb 2).
Dutchess invites Quani on an upcoming trip to Paris, then Sassy invites herself along. Elsewhere, Ceaser and the crew celebrate the new shop renovations.
Ceaser, Dutchess, Puma, Sassy, O'Sh*t, Sky, Ted and Walt are ready to overcome their differences this season and move on stronger than ever, but the past has a way of providing a serious reality check.
As Ceaser focuses on expanding the Black Ink brand and renovating the shop, O'Sh*t has an open trial looming in the distance and another new baby on the way. Dutchess is focusing on herself after her break up with Ceaser by creating amazing tattoos and growing her reputation in the modeling world.
Puma and Sassy continue to work to build rival tattoo shop, Ink 124 … while Ted, Walt and Sky bring their signature shenanigans to the shop with plenty of laughs and larger-than-life personalities.
Also, the doors of Black Ink welcome a new apprentice, Donna, and while it's never easy to be the new girl, she quickly proves she isn't afraid to speak her mind and get her ink on. And when a "Mixxxy" party takes a turn for the worse, the crew finds themselves in a dangerous feud that could put an end to the Black Ink world forever.
Watch "Black Ink Crew" Season 3 Episode 2 Below:
Published