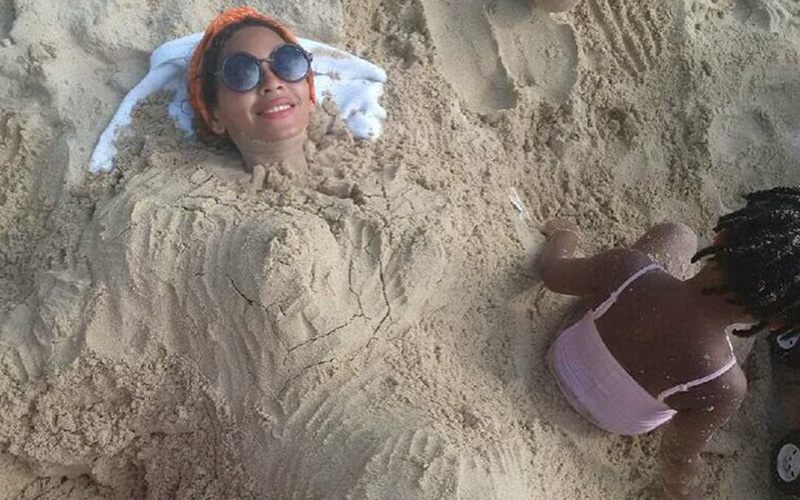 Beyoncé has the internet going nuts over whether or not she's pregnant with her and Jay Z's second baby.
On Sunday (Jan 11), Bey shared a cryptic photo via Instagram, possibly hinting that she's with child.
The image shows Queen B lying on the beach (beside Blue Ivy), covered up to her neck in sand, which was molded into the shape of boobies and a very noticeably "baby bump."
The bump is so noticeable that speculation is running rampant among the gossip blogs.
Beyoncé Spends Day at Beach, Casually Hints She's Pregnant
Beyoncé, what did you just do? Could it be? Is she…
Beyonce may be expecting another child with hubby Jay Z!
TMZ:
It's possible she's just screwing with people … hard to tell.
Is Beyoncé Pregnant Or Just Trolling Us All?
BuzzFeed and TMZ are probably right. There seems to be some major trolling going on here. Peep this photo of two wine bottles from a few weeks ago:
In 2013, Beyoncé revealed in an interview with ABC News that she "would like more children" because she thinks Blue Ivy — who just turned 3 years old on January 7th — "needs some company."
Published