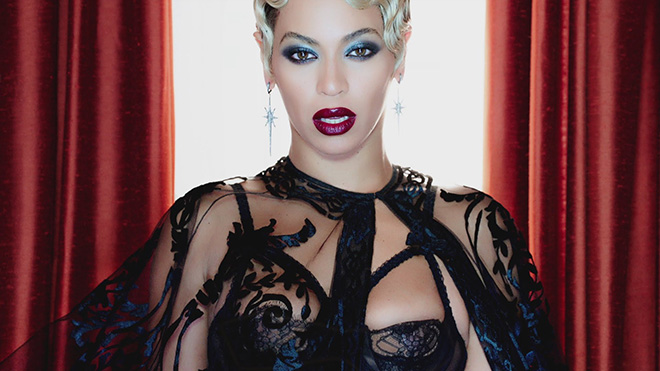 Continuing her newest tradition of dropping surprises on fans out of nowhere, Beyoncé has decided to release EVERY SINGLE VIDEO from her self-titled album on Vevo!
To celebrate Monday's (Nov. 24) release of the platinum edition of her visual album 'Beyoncé,' originally released in December 2013, Queen Bey has made all of the videos from the album available on YouTube through her Vevo account.
Beyoncé has always had 30-second previews of the videos on Vevo, with the exception of the singles "Drunk In Love (ft. Jay Z)," "XO," "Partition," "Pretty Hurts" and the recently released "***Flawless Remix (ft. Nicki Minaj)," but now you can watch the full version of ALL of the videos.
That means you can watch the FULL videos for "Mine (ft. Drake)," "Jealous," "Blow," "Grown Woman," "Haunted," "Ghost," "No Angel," "**Flawless" "Heaven," "Rocket," "Superpower," "Yoncé," and "Blue" whenever you please, granted you have a working Internet connection and access to YouTube, of course.
BEYONCÉ: Platinum Edition is currently available for purchase on iTunes and Amazon, and you can also stream it on Spotify.
Watch the videos below:
Pretty Hurts
Ghost
Haunted
Drunk In Love (ft. Jay Z)
Blow
No Angel
Yoncé
Partition
Jealous
Rocket
Mine (ft. Drake)
XO
***Flawless (ft. Chimamanda Ngozi Adichie)
***Flawless Remix (ft. Nicki Minaj)
Superpower (ft. Frank Ocean)
Heaven
Blue (ft. Blue Ivy)
Grown Woman