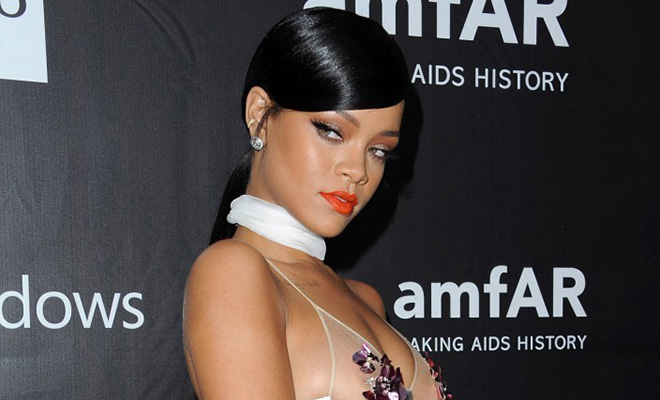 Rihanna has yet to reveal an official release date yet for her upcoming eighth studio album R8, but she's already giving us a taste of what to expect.
Earlier today, RiRi teased fans on Instagram with a 15-second snippet of a track that will most likely appear on the album. Or not, because, you know, she is after all just "phuckin roun in da studio," according to the IG video's caption.
On the track RiRi sings:
"Ain't none of this shit promised, ain't none of this promised. Ain't none of this shit certain, ain't none of this certain."
Rihanna is also letting her fans that any news about her album R8 will come directly from her, likely responding to an "announcement" from DJ Skee on his radio show today that the album won't be out until 2015.
ANY news about #R8 will be delivered directly from me!!!!

— Rihanna (@rihanna) November 25, 2014
Rihanna has previously hinted at the album's release, telling fans during a meet-and-greet in Virginia earlier this month, "I can't give you any hints of when it will drop … It's going to be great, that's all I'm going to tell you and I'm excited about it."