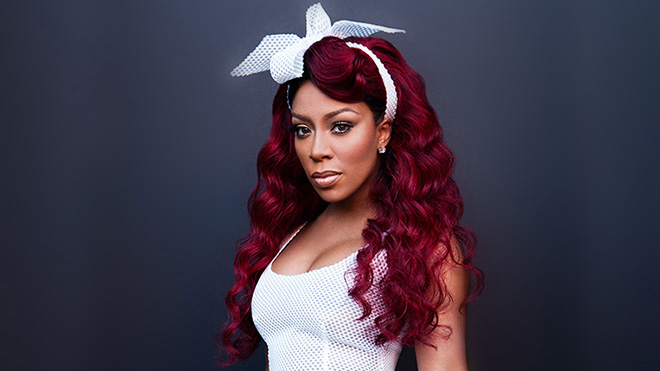 R&B singer and "Love & Hip Hop" star K. Michelle strikes out on her own in the Big Apple in the new VH1 series "K. Michelle: My Life," which premiered on Monday (Nov 3) night.
K. Michelle is single (but not alone) as she embarks on her NYC journey with a group of friends to help keep her on track, and though they may have different ways of showing it, they all have her best interests at heart and want to see her succeed.
K. Michelle is also struggling to find a healthy balance between her music career and family life, which continues to make it difficult for her to spend quality time with her 10-year-old son Chase, who lives in Memphis with his grandparents.
But despite everything, K. has a team of friends in place that are committed to helping her make sense of it all: Paris, who met K. on Twitter a few years back; make-up artist, confidant and shopping partner Jonathan, who constantly encourages K. to stay clear of the drama, open up to giving second chances and follow her heart; her glamorous roommate Nema who has NYC nightlife in the palm of her hand; and Tracie, K. Michelle's childhood friend and part-time dog-sitter.
In the premiere episode, K. Michelle is celebrating the success of a #1 record and now she has a new place to call home: New York City. The future looks incredibly bright, but is a blast from the plast going to rain all on her parade?
Watch "K. Michelle: My Life" Episode 1 Above!