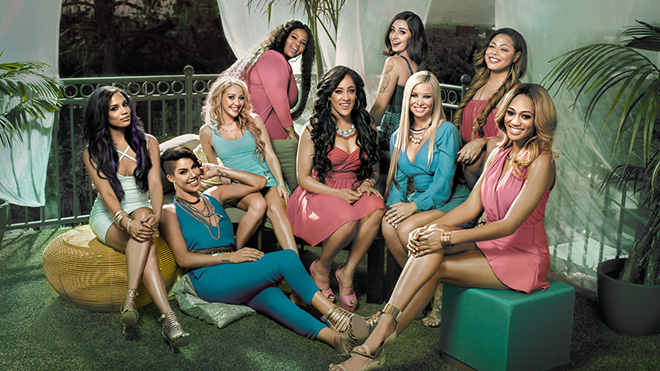 The fifth episode of "Bad Girls Club: Redemption," the thirteenth season of BGC, aired last night on Oxygen.
In this week's episode, Jada is stilled pissed off over Judi and Sarah messing with the family photos on the wall, so she retaliates by tossing glitter all over their beds, which starts an all out war in the house.
Julie and Danni's friendship hits a speed bump, thanks to messy Judi. And elsewhere, the Bad Girls divide when they try to reunite for charity.
In this season of BGC, the "best of the bad" move into a mansion in Los Angeles ready for a second chance at "change," all while making new friends and facing off with old enemies. Life coach Laura from Season 12 also returns to "help each girl empower themselves, curb their tempers and reach their personal goals and aspirations."
The original cast features Jada ("The Small Rapper") and Redd ("The Golden Actress") from Season 12, Sarah ("The Feisty Barbie") from Season 11, Raquel aka "Rocky" ("The Rock Factor") from Season 10, Julie ("The Sneaky Bitch") from Season 9, Camilla ("The Vegas Killer") and Danni ("The Trouble One") from Season 8, Judi ("The Drunk Mess") from Season 7 and Natalie Nunn ("The BGC Socialite") from Season 4.
Watch "Bad Girls Club: Redemption" (Season 13) Episode 5 Above!