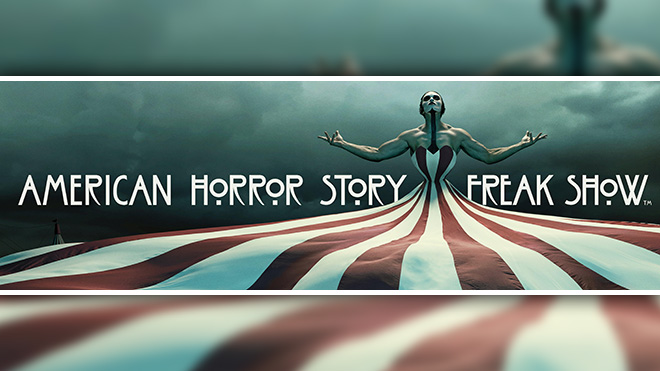 Episode 2 of "American Horror Story: Freak Show" aired on FX last night!
In this episode, "Massacres and Matinees," a man from Ethel's troubled past arrives at camp and stirs up some serious trouble, but he does have some good ideas to help the business. Meanwhile, Gloria arranges a play date for her weird a$$ "son" Dandy, and Angela Bassett makes her first appearance as the three-boobed woman with a "ding-a-ling."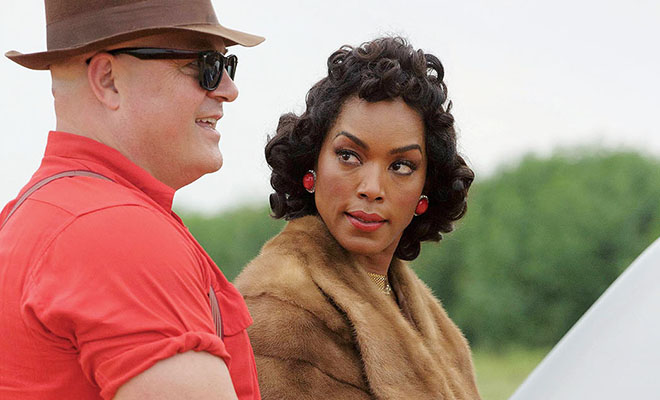 AHS is unique, compared to most shows, because each season tells a brand new story that is totally different than the one that precedes it.
The fourth season of the show, "American Horror Story: Freak Show," described as a hybrid of "Coven" and "Asylum," follows a bizarre family of sideshow outcasts in Jupiter, FL (set in the early 1950's) who are all part of a tawdry sideshow/freakshow carnival. There's also a scary-looking clown serial killer terrorizing the townsfolk. You really have to see this show to believe it, honestly.
Via FX:
American Horror Story: Freak Show begins its tale in the quiet, sleepy hamlet of Jupiter, Florida. The year is 1952. A troupe of curiosities has just arrived to town, coinciding with the strange emergence of a dark entity that savagely threatens the lives of townsfolk and freaks alike. This is the story of the performers and their desperate journey of survival amidst the dying world of the American carny experience.
WATCH "AMERICAN HORROR STORY: FREAK SHOW" (SEASON 4) EPISODE 2 ABOVE!
Published