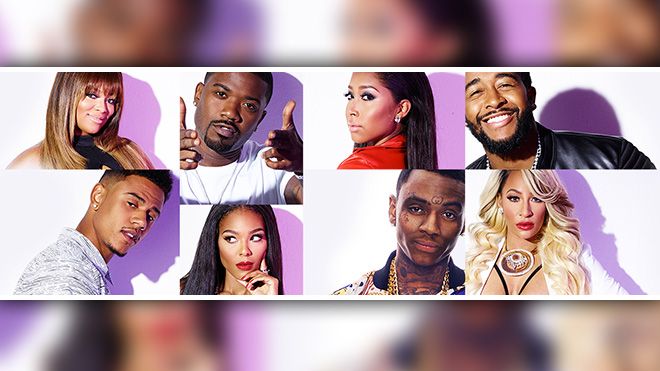 The second episode of "Love & Hip Hop Hollywood" aired on VH1 last night, picking up right where last week's premiere episode left off at the RayJ.com party when Teairra Mari went ham on Ray J's new girlfriend princess.
Nikki seeks answers after discovering her boyfriend has shacked up with another woman, while Nia finds a compromising picture that puts her relationship with Soulja Boy in question, and Teairra Mari makes plans to separate herself from Ray J for good.
"Love & Hip Hop Hollywood" follows a new group of "R&B and Hip Hop hopefuls" who all have their "eyes on the prize" and are ready to deliver the "shock, drama and scandal" we're all used to seeing on reality television.
The main cast includes rapper-singer-producer Ray J, Morgan Hardman (Ray J's "best friend" and executive assistant), social media expert Soulja Boy, Nia Riley (daughter of singer-songwriter-producer Teddy Riley and Soulja Boy's girlfriend), R&B singer Omarion, his girlfriend/baby mama Apryl Jones, R&B singer/actress Teairra Mari and radio personality Yesi Ortiz. The show's supporting cast features former B2K member Lil Fizz, struggle rapper Yung Berg, aspiring rapper Hazel E and a few others.
Watch "Love & Hip Hop Hollywood" Episode 2 Above!
Published