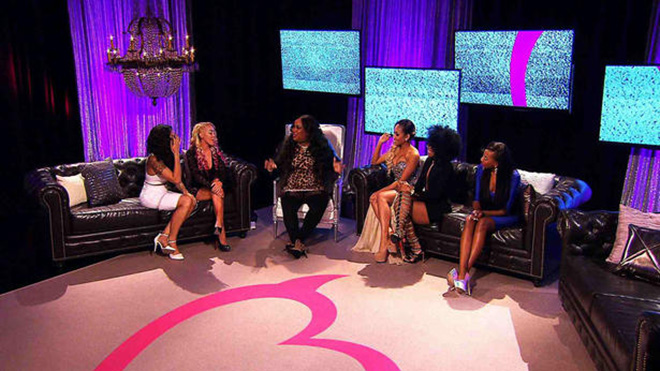 The third and final part of the three-part "Bad Girls Club: Chicago" reunion special, hosted by "BGC" star Tanisha Thomas, aired last night on Oxygen.
In this conclusion episode of BCG Chi-town, Dalila gets one last chance to prove herself and a fuming Redd returns in a bad-girl reunion.
Also: Life coach Laura explores the ladies' progress with their issues, the reunion continues with tensions exploding between Jada and Britt, and major doubts still surround Alex's bad-girl status. (Spoiler: She was never a "Bad Girl," and she never will be. Poor thing.)
Watch Part 3 of the "Bad Girls Club: Chicago" (Season 12) Reunion Above!