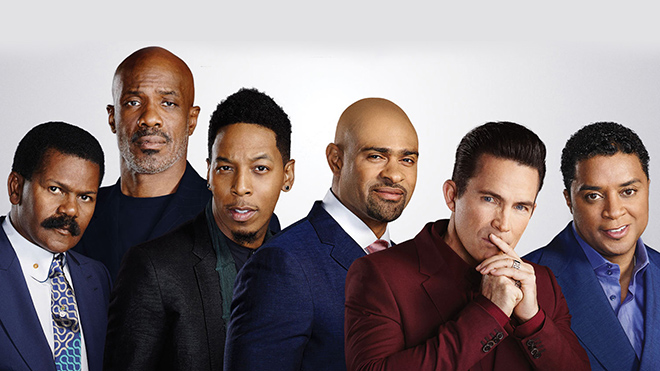 "Preachers of L.A." Season 2 Episode 3: 'Fallen Angels' aired on Oxygen last night.
Tragedy strikes a Louisiana congregation, spurring Bishop Noel's efforts to save the church. Meanwhile, Dominique sets out to improve her marriage and restore friendships.
"Preachers of L.A." follows the lives of and gives a revealing look at six boldly different, world-renowned mega-pastors in Southern California: Bishop Noel Jones, Minister Deitrick Haddon, Bishop Clarence McClendon, Pastor Jay Haizlip, Pastor Wayne Chaney and Bishop Ron Gibson.
Last year's inaugural season introduced us to these men and their families, and Season 2 is all about the preachers' "self-discovery and change with growing families and ministries, incredible women of strength beside them and ever-changing relationships," according to the press release.
Watch Oxygen's "Preachers of L.A." Season 2 Episode 3 Above!
Published