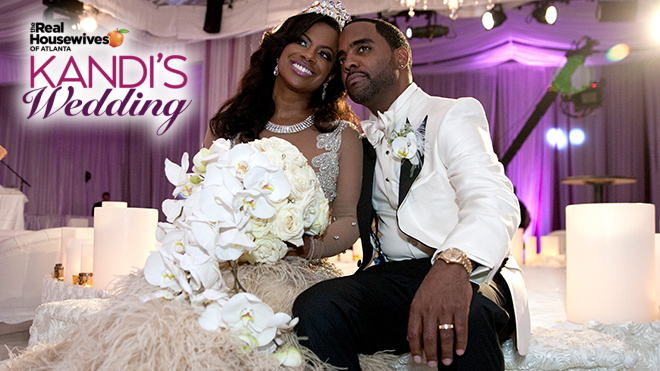 In the fifth and final episode of the "Real Housewives of Atlanta" spin-off "Kandi's Wedding," it's the night before Kandi's dream wedding, and with Todd refusing to sign the pre-nup, the nuptials are at risk of not taking place at all.
Kandi tries to save face by attending the rehearsal dinner alone, while Todd and his friends retire to his hotel to debate whether or not the wedding is the best idea.
Finally deciding that marrying Kandi is more important than anything, Todd sneaks back to their house in the middle of the night to tell Kandi he has agreed to sign.
But the wedding day isn't without drama: Momma Joyce once again stirs the pot by purposely ignoring Todd's teenage daughter, igniting a huge argument between Kandi and her mother just hours before the ceremony is scheduled to begin.
As Kandi prepares to walk down the aisle in her Coming to America dream wedding, she worries that her mom might fly off the handle and object to the wedding while Kandi's dad officiates.
Published