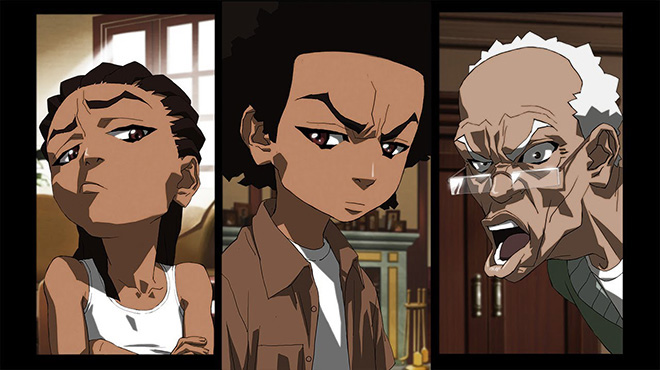 "The Boondocks" Season 4 Episode 10: 'The New Black' aired Monday night (Jun 16) on Adult Swim.
In this episode, which is also the show's series finale, Riley Freeman is targeted after using a homophobic slur (the word "gay") at a kid dancing, which becomes viral, then Robert and Rollo Goodlove tell the protesters that Riley uses "gay" against something he doesn't like because he has special needs.
Now we can finally say goodbye to the worst season of Boondocks ever.
It's sad that the show is done, but can we just pretend like Season 4 never happened? Like, how hard would it be to just delete the entire season from archives, our memories, etc. and just act like Season 3 was the last season. Seriously. Because OMG! this show is horrible without the guidance of Aaron McGruder.
WATCH "THE BOONDOCKS" SEASON 4 EPISODE 10 (SERIES FINALE) ABOVE