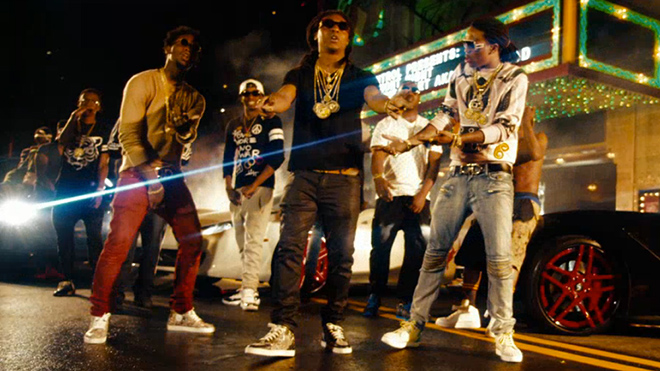 Atlanta's favorite rap trio comes through with the release of their latest video!
After dropping the video for the fan-favorite "Freak No More," Migos dropped the official video for the next single "Fight Night," which has been blowing up the radio for months now.
Directed by Gabriel Hart, the video features Quavo, Offset and Takeoff flexin' in front of Atlanta's famous Fox Theatre (as seen in the BTS photos we posted last month) and it also has a couple of female boxers fighting for them in the ring.
Fellow rising ATL rapper Young Thug even shows up for an appearance
"Fight Night" appears on the group's latest mixtape 'No Label 2,' out now.
WATCH MIGOS' "FIGHT NIGHT" MUSIC VIDEO ABOVE