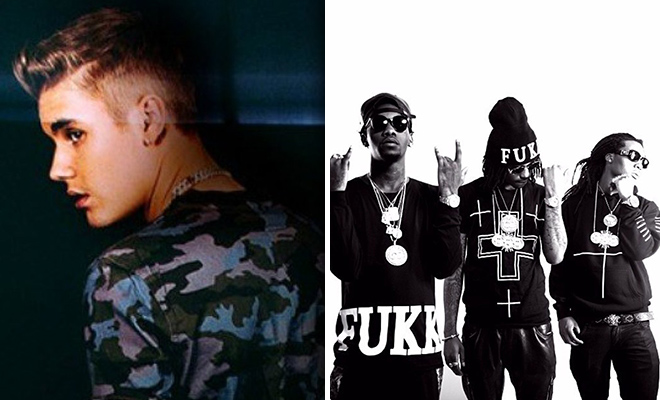 Atlanta rap group Migos has been a hot commodity over the past few months.
With collaborations from several artists in the industry including Drake, R.Kelly, Meek Mill and more, it comes as no surprise that the "Versace" rappers have joined forces with the "Prince of Pop" Justin Bieber.
The song was released just a few days before video footage leaked showing the singer telling a terrible joke about the n-word, which he has since apologized for.
Meanwhile, the singer's fans have been reminding us all via Twitter that he has waaaay too many black friends to be a racist.
Check out the Biebs new song "Looking For You" featuring Migos below: