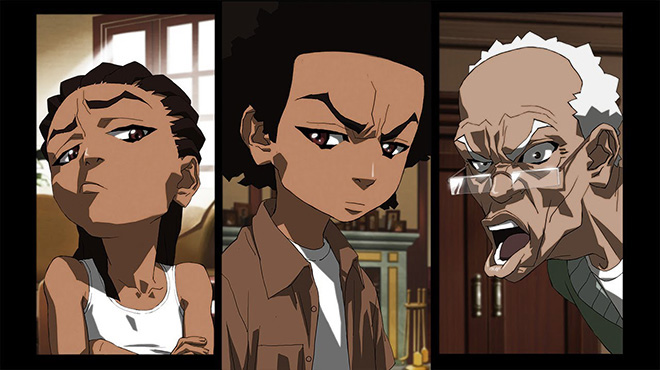 In this episode of "The Boondocks," titled 'Early Bird Special,' Granddad is hired by pimps to escort lonely women at a nursing home.
But before he scores that job, while on the hunt for one, he's filling out an application at an employment agency, where he puts "dead" under "where do you see yourself in 10 years?" and "porkchops" under "greatest weakness."
The employment worker asks him "Are you even taking this seriously?"
Granddad insists that the questions are stupid, and the work says that he is "unhirable" and "uneducation," but then says he has the "perfect job" — one with the TSA.
Granddad ends up beating up a man he claims to have a full shampoo bottle. And after that, he's forced to hit the streets to make ends meet.
WATCH "THE BOONDOCKS" SEASON 4 EPISODE 4 ABOVE
Published