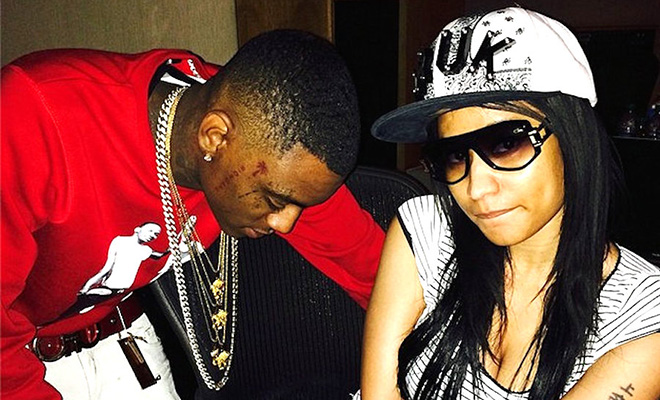 Nicki Minaj is still treating her fans with freebies.
After dropping "Lookin Ass," "Danny Glover (Remix)" and "Chi-Raq," the Young Money rapper has teamed up with Soulja Boy for "Yasss Bish!"
Not only did Soulja Boy produce the track, but he also lends his vocals for the hook.
Nicki rips it bar for bar, shouting out the Smith family and reminding these bitches that they're all her sons.
Listen to "Yasss Bish!" below: