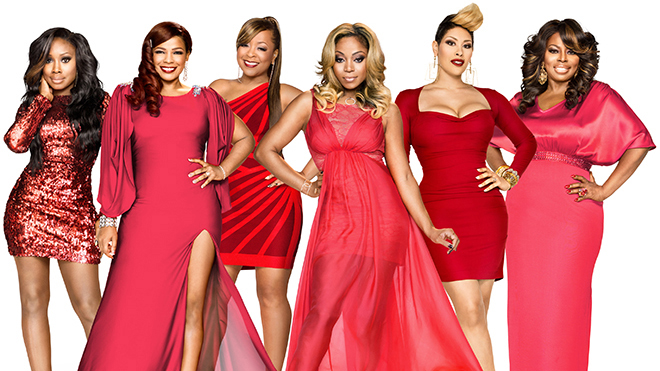 In Episode 2 of "R&B Divas: Atlanta" Season 3, Keke becomes a public spectacle after Mo & Terez's engagement party, and suspects that she may not be invited to the wedding. Meanwhile, Syleena attempts to overcome potential setbacks to take advantage of a rare career opportunity.
The third season of "R&B Divas ATL" follows a new mix of Divas and their exploits in Atlanta as they balance a myriad of personal trials and triumphs. In addition to working on their individual careers, the ladies will also focus their energy on new beginnings and personal milestones.
In contrast to the series' tumultuous season two, in which this sisterhood was nearly destroyed, season three unveils their attempts to mend their relationships with each other. Additionally, this season will follow the group as they prepare for Monifah Carter and partner Terez Thorpe's highly anticipated destination wedding.
Former Destiny's Child member LaTavia Roberson and former 702 lead singer Kameelah Williams (aka Meelah) join original cast members Syleena Johnson, Keke Wyatt, Angie Stone and Monfah Carter.
WATCH "R&B DIVAS: ATLANTA" SEASON 3 EPISODE 2 ABOVE
Published