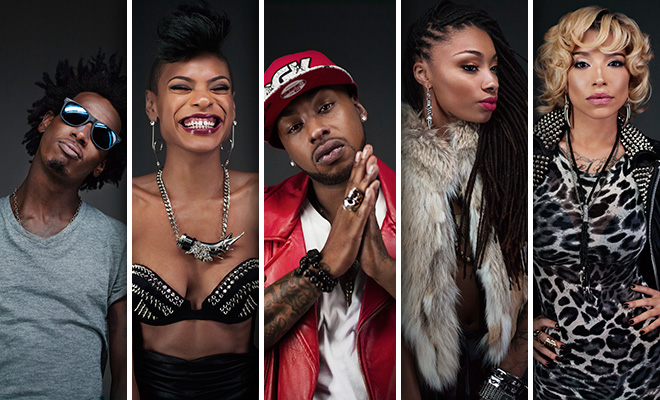 It's the "Black Ink Crew" Season 2 finale, and What better way to celebrate Sky, the "Queen of the Mixxxy's" birthday, than a full-blown, old school, mixxxy party at Black Ink?
While the rest of the crew is in full party-planning mode, Dutchess confronts her fears as she goes under the knife for a boob job.
O'Shit's past has come back to haunt him, once again when a mystery woman named Niecey, turns up at the shop … with a baby in tow. (WTF?!?)
Walt, struggling with his conflicting feelings towards his new Baby Mama, Zenobia, heads to the hospital for the emotional birth of his new son Bryce.
Ted has a big reaction to O'Shit's "little" client, but the biggest reactions come when Dutchess walks into the mixxxy party with her new boobs.
While Dutch reconnects with the rest of the crew at the party, including Puma and Sassy, she ignores Ceaser (but not for too long), and during the party, Cease and Puma put their heads together with an idea that has the potential to change Black Ink's future.
WATCH THE "BLACK INK CREW" SEASON 2 FINALE ABOVE
Published