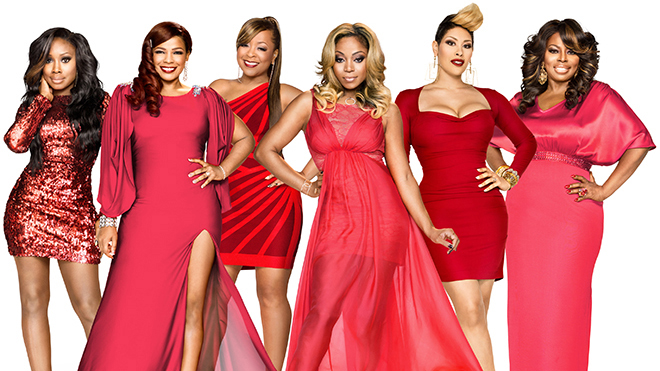 "R&B Divas: Atlanta" (originally titled simply "R&B Divas") is back for a third season offering an inside look at how award-winning female R&B singers balance their music careers and personal lives as they work hard to return to the forefront of the industry, something they've all experienced at least once in their careers.
With LaTocha Scott, Faith Evans and Nicci Gilbert bowing out from the show after two seasons, former Destiny's Child member LaTavia Roberson and former 702 lead singer Kameelah Williams (aka Meelah) join original cast members Syleena Johnson, Keke Wyatt, Angie Stone and Monifah Carter as the ladies seek higher recognition in the music industry.
The third season of "R&B Divas: Atlanta" follows the new mix of Divas and their exploits in Atlanta as they balance a myriad of personal trials and triumphs. In addition to working on their individual careers, the ladies will also focus their energy on new beginnings and personal milestones.
In contrast to the series' tumultuous season two, in which this sisterhood was nearly destroyed, season three unveils their attempts to mend their relationships with each other. Additionally, this season will follow the group as they prepare for Monifah Carter and partner Terez Thorpe's highly anticipated destination wedding.
In the third season premiere episode, as Angie tries to pump new life into the Divas by bringing in Latavia and Meelah, Keke and Monifah come to blows at Monifah's engagement party.
WATCH "R&B DIVAS: ATLANTA" SEASON 3 EPISODE 1 ABOVE
Published