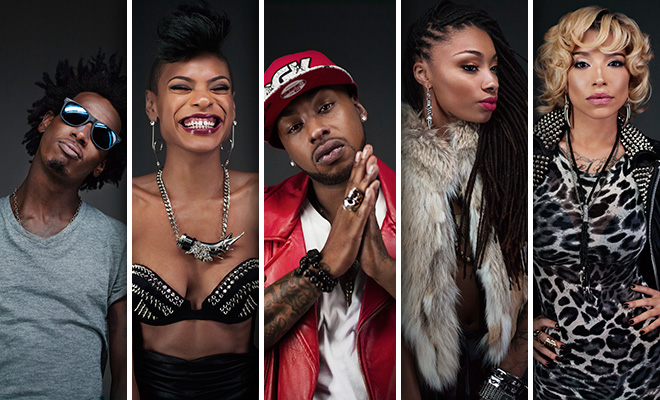 In Episode 17 of the second season of VH1's "Black Ink Crew," after being ripped a new one by Sky for his infidelity, Ceaser faces Dutchess for the first time since she kicked him out of the apartment.
Dutch proves that bad habits are hard to break when she returns to the shop and offends the crew with her cold behavior.
Looking for a new lease on life, Dutchess decides to see a plastic surgeon about breast implants.
And, in an effort to help meld his expanding family, O'Sh8t decides it's time to get all three of his baby mamas together for a dinner. But when the night arrives, Anya (Baby Mama # 3) has no intention of making nice with the others.
WATCH "BLACK INK CREW" SEASON 2 EPISODE 17 ABOVE
Published