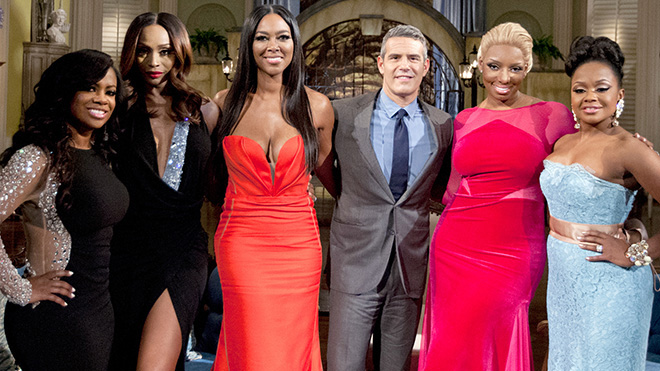 In the first of the three-part "Real Housewives of Atlanta" Season 6 Reunion Special, the ladies come together for the first time in a long time to reveal what's new and their lives and also dish on this season's crazy antics.
The "RHOA" women also discuss some of the drama revolving around Kenya. Plus, the ongoing tension between Porsha and Kenya takes center stage when the two of them get into a little scuffle of sorts. (TL;DR: Porsha yanks Kenya's hair, pulling her to the ground, and Kenya makes a big deal about it, claiming that she was "assaulted" by Porsha)
Andy later sits down with Porsha and explains to her that violence is never the answer, and he sends her home (which is why she is missing in the photo above, which was taken at the end of the reunion show taping). Porsha's future in the show is uncertain at this point.
WATCH "REAL HOUSEWIVES OF ATLANTA" SEASON 6 REUNION PART 1 ABOVE
Published