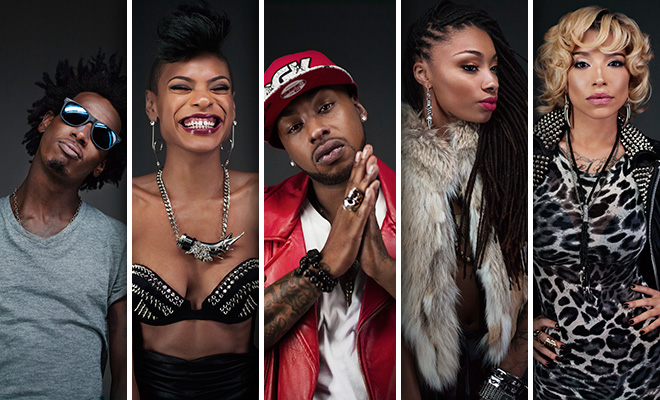 In the sixteenth episode of the second season of VH1's "Black Ink Crew," Ceaser meets up with his brother, Ty, at 6 AM outside of Black Ink, and reveals that he is in some big trouble. He got caught red-handed cheating on Dutchess and he needs Ty's help getting his things from her apartment.
When Cease and Ty show up outside of the Brooklyn apartment, Cease is shocked to see that the cops have arrived. An angry and broken-hearted Dutch confides in Sky, putting Sky's loyalty to Ceaser to the test.
While Dutchess and Ceaser's relationship is falling apart, O Shit's love life seems to be coming back together, and he asks Puma to accompany him ring shopping.
In an effort to express her newfound independence, Dutch hosts a girl's night out, inviting, among others, a very suspicious Sassy.
WATCH "BLACK INK CREW" SEASON 2 EPISODE 16 ABOVE