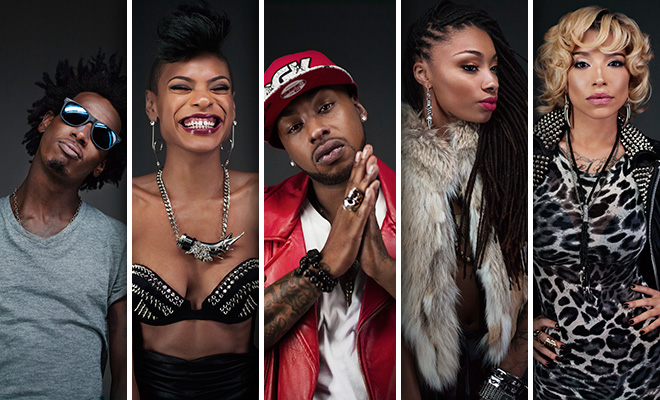 After a three-month hiatus, "Black Ink Crew" is BACK!!!
Post Jamaica, the crew is back in Harlem, making money and wilin' out.
Ceaser has brought on the "Queen of the Mixxxys," Sky, to run the front desk, and all is back to normal in the Black Ink world, except for one thing … no Dutchess.
When Mama Jones visits the shop and requests Dutch for a tattoo in her nether-regions, Cease is once again reminded of the empty void in the shop, and in his life.
Meanwhile, on the other side of Harlem, Puma throws a grand opening party for his new shop, Ink 124. All is good in Puma's world, except for Quani's persistent requests that he make amends with her mother.
Kathy finds out that O'Shit has covered her initials with another tattoo, and confronts him about his future with Baby Mama #3, Anya.
And when Dutchess returns to town, post-heart surgery, she and Ceaser face each other for the first time since their break-up Jamaica.
WATCH "BLACK INK CREW" SEASON 2 EPISODE 14 ABOVE