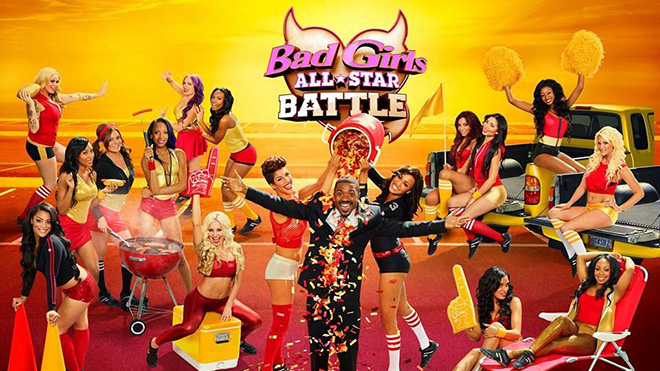 In the first of the two-part "Bad Girls: All Star Battle" Season 2 Reunion (hosted by Tanisha Thomas, of course), the ladies reunite to discuss Season 2's battles; and Camilla sounds off about Elease, and Rocky tests the loyalty of her former friends.
Via Oxygen.com:
Everyone seems to be playing pretty nice at the Battle Reunion! Okay, not really.

Camilla and Elease are still beefing, Mehgan and Sarah are salty, Paula is about to explode backstage, and then there's that pop off between Shelly and Rocky that's clearly not going to end well.

But other than that, everything is just fine! In fact, no one seems to have a real problem with Tiana's win except for Tanisha, who brings up an elephant in the room: did Rocky deserve the win instead?
WATCH "BAD GIRLS: ALL-STAR BATTLE" SEASON 2 REUNION PART 1
Published