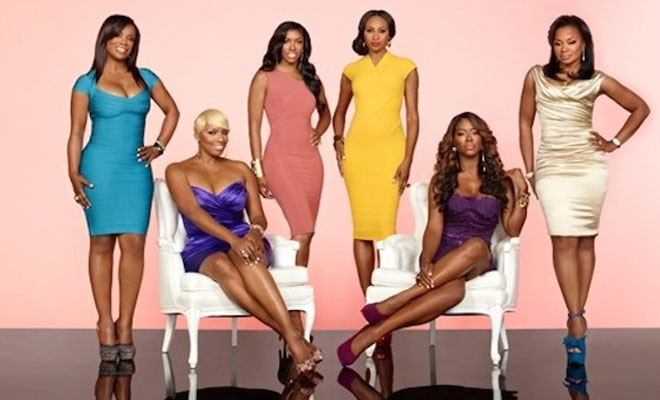 The mayhem in Mexico marches on as we pick up where we last left off, which if you'll recall is exactly when Phaedra walked in on Apollo and Ms. Kenya chatting it up.
Everyone knows Phaedra is about as fond of Kenya Moore as she is of a zit on her ass, so she was more than just a little bit pissed to find Kenya acting all cozy with her husband. Especially since she'd already warned Kenya to stay far, far away from Apollo.
Beyond the Phaedra/Kenya dust-up, we do get a chance to catch up on some old dirt when Gregg, NeNe's husband, decides to confront Peter about his argument with NeNe at Kenya's charity ball. Apparently, he feels that Peter was disrespectful to NeNe, even though NeNe marched up on Peter and asked him why he was mad.
The argument takes a strange turn toward violence and Gregg and Peter start shoving each other and putting hands on one another. Who knew we were in for a little WWE: The Senior Citizen Edition on this episode of RHOA?
WATCH THE LATEST EPISODE OF RHOA ABOVE