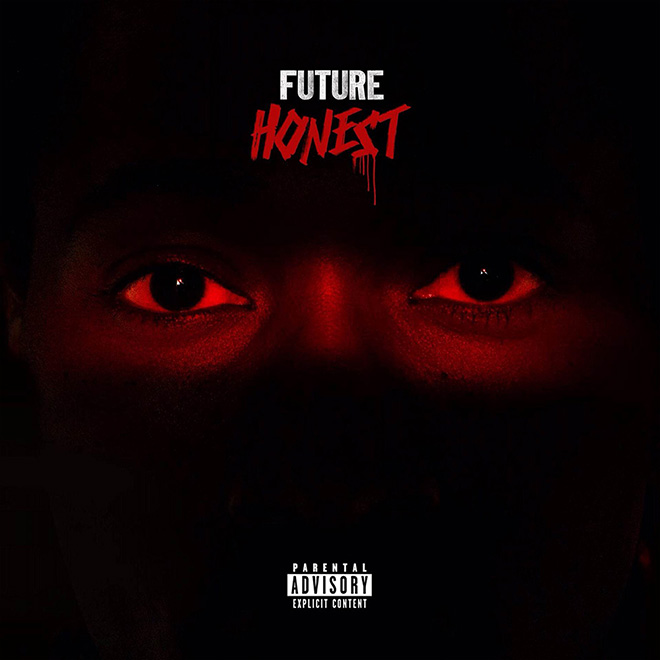 After several delays, Future's sophomore album 'Honest' finally has an official track list and a release date that has a really, really good chance of not changing.
Future announced via Twitter earlier this month that the follow-up to his 2012 debut album 'Pluto' will be available on April 22nd.
4-22-14

— FUTURE/FREEBANDZ (@1future) March 9, 2014
According to his official website FutureFreeBandz.com, 'Honest,' which was executive-produced by Mike WiLL Made It, is available for pre-order and will feature a number of A-list collaborators, including Drake, Kanye West, Pharrell, Wiz Khalifa and Andre 3000.
Last August, Future switched his album title from 'Future Hendrix' to 'Honest.'
"Honest is the new me," Future explained at the time. "It represents the truth I try to bring to my music … I plan to break the mold with this album so that it will be nothing like you've heard from me or any other artist out. You can either tell the truth or face the Future."
Check out the track lists for the standard and deluxe versions of 'Honest' below:
Honest Tracklisting (Standard)
1. Look Ahead
2. T-Shirt
3. Move That Dope featuring Pharrell, Pusha T and Casino
4. My Momma featuring Wiz Khalifa
5. Honest
6. I Won featuring Kanye West
7. Never Satisfied featuring Drake
8. I Be U
9. Covered N Money
10. Special featuring Young Scooter
11. Benz Friendz (Whatchutola) featuring Andre 3000
12. Blood, Sweat, Tears
Honest Tracklisting (Deluxe)
1. Look Ahead
2. T-Shirt
3. Move That Dope featuring Pharrell, Pusha T and Casino
4. My Momma featuring Wiz Khalifa
5. Honest
6. I Won featuring Kanye West
7. Never Satisfied featuring Drake
8. I Be U
9. Covered N Money
10. Special featuring Young Scooter
11. Benz Friendz (Whatchutola) featuring Andre 3000
12. Blood, Sweat, Tears
13. Big Rube Speaks
14. Side Effects
15. I'll Be Yours
16. How Can I Not featuring Young Scooter
17. Sh!t
18. Karate Chop (Remix) featuring Lil Wayne