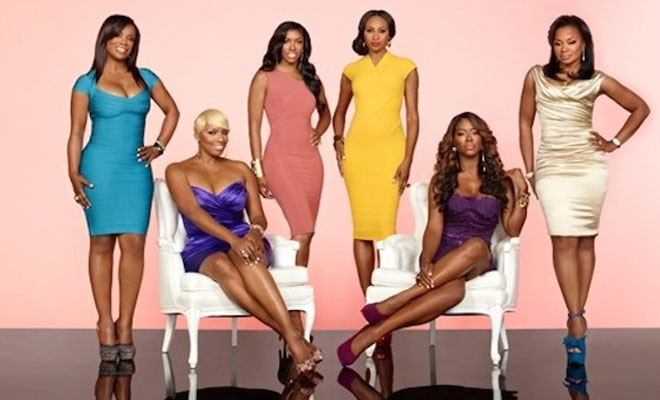 It's still ratchet in Mexico with the whole cast of "Real Housewives of Atlanta" vacation in a plush, sunny resort thanks to Kenya Moore. The relationships between the women are as icy as ever, but Little Miss Kenya is determined to thaw the frost and start mending fences.
She starts off by taking the ladies to a cave full of bats and stalactites. When they come across an underground spring, she tries to get all the girls in the water, but she only manages to convince Porsha, Kandi and surprisingly Phaedra. This is mainly because Apollo took his shirt off and was ready to dive in, but Phaedra didn't want her husband swimming in the water with Kenya and that BAWDY.
Later on, Kenya calls on a shaman for a fertility session. She pours her heart out to the ladies and confesses that her maternal clock has been ticking loudly and that she fears she'll never get to realize her dreams of being a mother. For once on this trip, the ladies actually seem to connect and bond. What a nice change of events.
But then, Kenya decides to corner Apollo for a one-on-one session back at the resort to clear the air between them. Unfortunately for them, Phaedra walks in and catches the two of them cozily chatting together and she doesn't like it one bit.
WATCH "RHOA" SEASON 6 EPISODE 18 ABOVE
[MWP]
Published