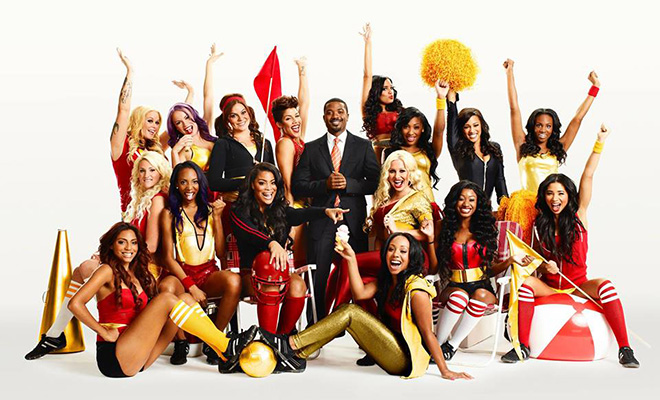 On the eighth episode of "Bad Girls Club: All-Star Battle" Season 2, a nightmarish challenge pushes the all-star contestants to the breaking point.
Via Oxygen.com:
There's no such thing as a free lunch, right? That's for sure during this week's Battle Challenge when the Bad Girls had to eat some pretty disgusting grub in order to complete their makeovers and win control of the house. Shelly gave up pretty quickly and Rocky was all, "if I have to eat eyeballs, why doesn't she?"
"Bad Girls: All-Star Battle" Season 2 pits 16 of the most memorable girls in "Bad Girls" history under one roof to compete in a series of over-the-top physical and brain-teasing challenges for a chance to win $100,000 and the title of "Baddest Bad Girl of All Time."
Returning with musician, actor and heartthrob Ray J (@RayJ) as host, the competition ups the ante for the sophomore season with more girls and outrageous challenges including a twerking match, a stiletto standoff, mud wrestling, and a daring eating contest with fish eyes and cockroaches.
"Oxygen amped up the challenges to a whole new level," says Host Ray J. "Emotions ran high and the Bad Girls went hard. It was a much bigger game, but they always kept their eyes on the prize. If you thought it was crazy in season one, wait until you see this season."
WATCH "BAD GIRLS: ALL-STAR BATTLE" SEASON 2 EPISODE 8 ABOVE
Published